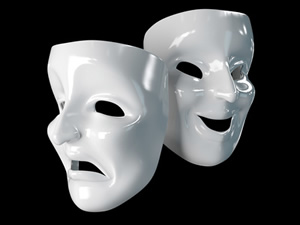 Lisa here with an exciting update from the Straz Center!
The Patel Conservatory is going to offer financial aid for it's students. They will have two types of financial aid available. There will be merit-based scholarships, and need-based financial assistance. Currently about 10% of the Conservatory's students attend classes with the scholarships the school provides.
The Patel Conservatory does so much for Arts and Culture in Tampa Bay, this is just one more thing to add to their list. "We feel strongly that performing arts education has so many benefits, for people of all ages, that we offer financial assistance. We don't want finances to prevent anyone from attending the high-quality, unique arts classes that we provide." That was said by Wendy Leigh, the vice president of education.
Applications for the financial aid are available
online
and by calling 813-222-1002. These will be applications for the Spring 2011 classes and they are due by December 6th!
The Bailey Family Foundation Scholarship Fund, Broadway Ball Stars, Jacarlene Foundation, Herbert G. McKay Emerging Artists Fund, Ed and Linda Oelschaeger Scholarship Fund, Franco Golman Rudolph Endowed Scholarship Fund, James and Amy Shimberg Scholarship Fund and the Triad Foundation help to fund these scholarships at the conservatory.
The Patel Conservatory offers more than 100 classes for children and adults of all experience levels!
What a cool opportunity from such an amazing conservatory. That's all for now, but stick around for more Tampa Florida News Updates!