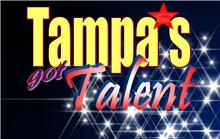 Hi everyone...Travis back with some great Tampa Bay Entertainment news!  Tampa Bay area residents are invited to compete for scholarships at the Patel Conservatory at the Straz Center for the Performing Arts in the Tampa's Got Talent competition on Sunday, July 10! 
Full scholarships for fall classes at the Patel Conservatory will be awarded to the top competitors in each category and there is no charge to enter.
Contestants will be asked to perform a prepared two-minute performance piece before a panel of judges in one or more of the following categories: voice, dance, theater and musical instrument.
This is the third year the Patel Conservatory has held Tampa's Got Talent, which attracted competitors from all over the Tampa Bay area and awarded scholarships to four performers in 2010.
Those interested in competing should call 813.222.6453 to register and for more information. Information about the Patel Conservatory is available at www.patelconservatory.org. 
If you go out...GOOD LUCK!  We'll all be thinking about you.  And keep checking back here for more updates and other great things to do in Tampa Bay.