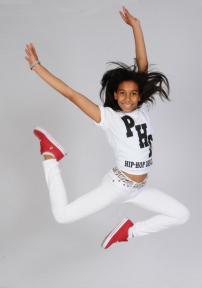 Hi Tampa Bay, have you ever wanted to learn how to tap dance, sing in a choir or act in a play, but you were afraid to commit to a class without trying it out first? If so, Alex here with some great news for you!
 
The Patel Conservatory offers a "try before you buy" opportunity, offering the chance to sample a class before committing to the whole program.
Nearly 100 classes in music, dance and theater are offered at the Patel Conservatory, for students of all ages and abilities.
A few of the classes available for sampling include hip-hop dance (separate classes for children and adults), Flamenco dance, stretch and strength, tap dance, voice class, Suzuki violin, guitar, creative drama, musical theater and styles of acting.
This is a great way to find the perfect class for you!
Pre-registration is required by calling 813.222.1002.  Find a full schedule of classes and more information at www.patelconservatory.org.
Have a wonderful day and check back with us often for updates on Tampa Bay Performing Arts and Things To Do in Tampa Bay!