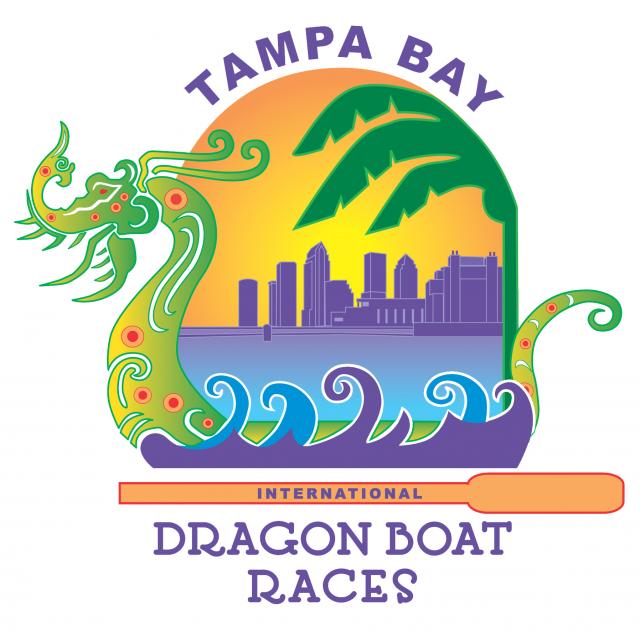 Good morning everyone! Rachel Kardos here, one of several members of team Tampa Bay Bay and Company hitting the water on Saturday for the 6th annual Tampa Bay International Dragon Boat Races!  70 teams from local corporate and community groups as well as paddlers from across the U.S. and Canada will be vying to be Tampa's #1 Dragon Boat Team.
The event is kickeding off at 8:30 in the morning with the Opening Ceremonies on the Marriott Waterside patio, and the first race starts at 9 am, with a heat running every 10 minutes.  Each team races 3 times throughout the day, being seeded into a division, and then getting the chance to become a Division Champion!

Athletes and spectators alike enjoy food, beverage and entertainment throughout the day in the Athlete's Village at Cotanchobee Fort Brooke Park.  Asia Fest occurs simultaneously on the St. Pete Times Forum patio.
A Breast Cancer Survivor Ceremony and Race is held during the lunch break where we celebrate the men and women who have lost their battle to cancer over the years with a traditional pink carnation ceremony.
The day is finished off with the awards ceremony at 4:30 pm followed by live music in the Beer Garden until 7 pm (which is much needed after the races)!  Fun for the whole family. Come out and cheer on Tampa Bay and Company at our tent! We need all the support we can get! Here's hoping we don't fall in!