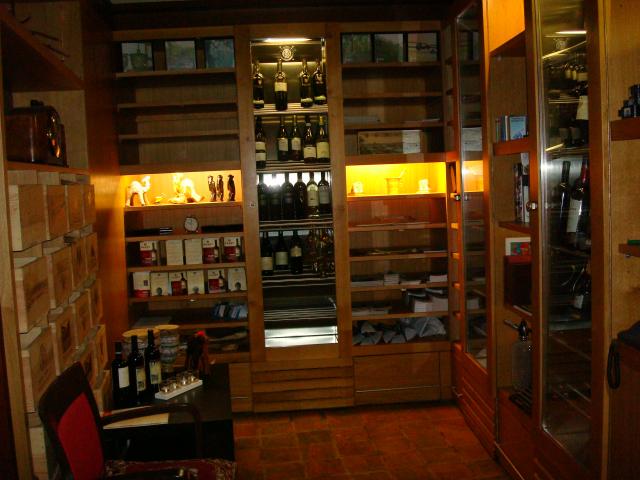 Hey gang...Phil here from the world dragon boat championship in Prague...bringing you day 7 (Saturday) update.  Last night several of us hopped the Metro and headed back into Prague for a pig's knuckle dinner.  Actually I had venison ragout.  Please don't tell my daughter Cassidy or my son Coyt that I ordered Bambi's mom!  I don't think my wife, Cindy, would mind but she'd have to deal with their reaction so it's better we just keep it between us.  
It was served in a bread bowl and was excellent.  There were two orders of pig's knuckles at our table so everyone got to share some.  Paul Clermont, aka "double giant mug" accepted the challenge and downed two of the double giants. . . without the slightest evidence of any impact.  Simply amazing!  I, on the other hand, had a half liter of dark and refused to be goaded into anything larger by the youngster.  
Marc Applewhite, aka the gentle giant, quietly sat along side witnessing all this waiting quietly for everyone to eat as much as they could of their orders, which are always generous over here.  Marc has gladly accepted the position in the group as the clean-up batter.  Each plate with something left on it gets passed to Marc where it quickly gets cleaned-up.    While there are many restaurants where you can get almost any fare, I recommend ordering traditional Czech cuisine.  
None of us have encountered a Czech meal that wasn't outstanding both in taste and price!  Christine Canevari and Kevin Burns joined us late in our dinner.  The conversation turned to a discussion of the good, bad and ugly regarding these racing events.  We covered topics ranging from international politics to food, lodging, water, race course conditions, hygiene (including single ply vs double ply toilet tissue) and many more.  
They are deeply committed to learning all they can to make the 2011 World Championships in Tampa the best it possibly can be and preferably the best ever.  I have no concern that Tampa will not host a world class event in 2011 with these guys and the rest of the Tampa team at the helm. 
It's another beautiful day, especially since we got to sleep in.  Today is the day that we begin the 500 meter races.  In the morning, the junior teams race along with some local team racing so the "adult" teams aren't scheduled until after lunch which allowed us to "sleep in".  Most of us were up by 7:00 am and down for breakfast shortly after.
I'm looking for someone to spill coffee on me early this morning.  I just learned that yesterday one of our women paddlers, Deborah Sandidge, a paddler from the west coast,   was warming up and a cup of coffee sitting on a ledge above her fell off on to her.  She had coffee all over her.  She was going to change until someone told her that in the Czech Republic you can expect good luck if someone spills coffee on you.  
So, she decided not to change.  Now, I don't really believe in superstitions, and I would never take any credit away from these phenomenal female athletes and how they performed yesterday, however, I'm also not adverse to trying anything to help us guys perform better than we did yesterday.  So, where's that coffee cup?
The racing is over now.  Another long afternoon of: preparing for racing, racing, cooling down from racing, waiting, then preparing again, then repeat a few more times.  Even though all three of the mixed teams qualified for the medal rounds, by either winning their first heat which moved them immediately into the medal round (my GM mixed team accomplished that), or by qualifying in the subsequent heats, only one of the teams could muster up the speed to capture a medal.  Thankfully, for me at least, that team was the GM mixed.  Remember, Pam and I are on the GM mixed.  So, I logged my third medal and Pam logged her fourth. 
It's hard to believe that we only have one day of racing left in the 2009 World Championships.  The time has flown and has been loaded with hard racing and great memories.  I don't want to get ahead of myself so I'll wait until the racing is over before I philosophize too much.  
So, it's back to the hotel to get cleaned up, get a bite to eat, hopefully back into Prague . . .which I still haven't really seen in the daylight, and back for an early lights out to be ready for the men's and women's divisions of the 500 meter races and the Closing Ceremonies.  
At the closing ceremonies the baton will get handed to the Tampa Representatives for hosting the next world championships in 2011.  More soon about the last day of racing in Prague!