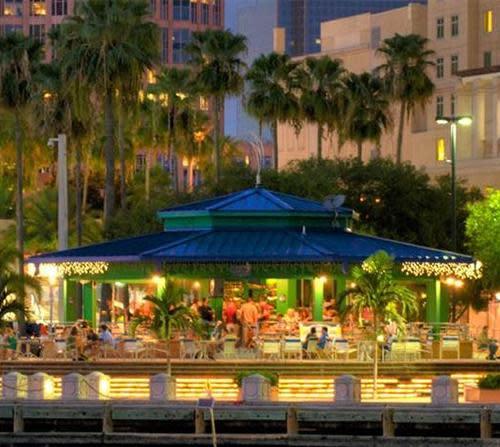 Eating outside, especially if there's a view of the water and maybe a sunset, just makes everything taste better.
Tampa Bay-based travel writer and regular USA Today contributor Skye Rodgers has a run-down of Tampa Bay's best places for dining al fresco.
As a bonus, several -- Ulele, Oystercatchers, Jackson's Bistro Bar & Sushi, and Rick's on the River -- are accessible by boat.
We'll add Sail Pavilion, Cafe Dufrain, and Sono Cafe along the Tampa Riverwalk to round out the list.
The summer's winding down, taking the humidity with it and making fall the perfect time for having a nosh in the fresh air.
Of course, Florida veterans known that a carefully placed breeze and a table with a great view make for a perfect combination even when summer's in full swing.
Throw in a sunset to top things off for the perfect meal.