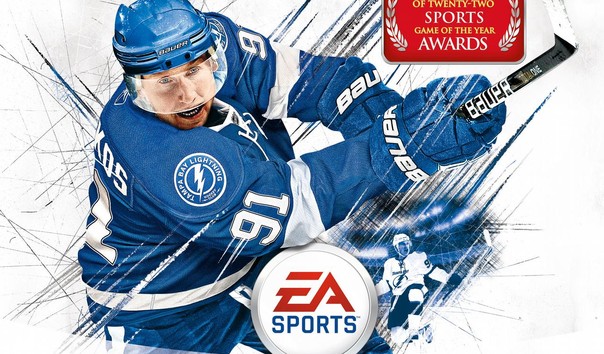 Well
Tampa Bay Lightning
fans, the good news just keeps on coming! Lisa here with another awesome announcement for our Bolts.
Steve Stamkos is featured on this years NHL 12 Video Game. But what makes it even more special is that it's been his favorite game since he was 6. He even bought last years game and played it with some of the guys in Tampa.
The announcement came on Wednesday night at the NHL awards in Las Vegas. Stamkos, 21 quickly became a league store after being selected with the first overall pick in the 2008 NHL draft. In the past two seasons he has scored 96 goals and was a co-winner of the 2010 Rocket Richard Trophy as the league's top goal scorer.
Stamkos isn't the first Lightning player to be on the cover, Vinny Lecavalier was featured in 2006. And of course EA Sports has changed things up again, by adding dynamic goalie interaction, goalie fights and net battles to this years game. You can even play a Winter Classic.
"I've grown up playing EA Sports NHL video games so it's an honor to be chosen for the cover this year," Stamkos said. "I love how authentic the game is and thought it was great when I scored a one-knee, one-timer goal as myself in the NHL 12."
Congratulations Stamkos, you deserve it! That's all I have now, but I can't wait until the Bolts are back in the St. Pete Times Forum lighting up the ice.
Check in later for more Things to do in Tampa Bay!