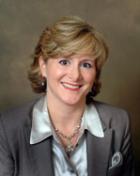 Hey there Tampa Bay...it's Julia again reporting on one of our own winning an amazing award.  Fresh back from a week long venture to Naples, FL and the Florida Society of Association Executives' (FSAE) Annual Conference, where she was the Annual Conference Co-Chair, Tampa Bay & Company's Lisa Chamberlain, CMP has won the 2010 Rising Star Award. 
This award is to honor an FSAE Executive Member or Associate Member who has contributed significant time and talent to FSAE's or the FSAE Foundation's success or within their current job, so for all of Lisa's hard work, congratulations for a job well done.
Along with the Rising Star award there are also two others that are given at the Annual Conference: the Executive of the Year and the Associate of the Year.  The Executive of the Year award goes to Eleanor Warmack who is the Executive Director of Florida Parks and Recreations Association and for Associate of the Year the winner is Karen Hallern of the Renaissance at Sea World.  Tampa Bay and Company wishes to congratulate all of these ladies on their accolades. That's it for now but stay tuned in for more info on Tampa Bay meetings and your Convention sales Tampa Bay team!