Tampa Bay & Company is really fortunate to have such amazing partners involved with our organization.  We are constantly receiving emails and letters regarding our partners and their accomplishments, etc.  We are all so proud of all of our partners and continue to wish them all much success in the future!  With that said, I should probably mention a few of those outstanding partners I just mentioned, right?  Okay...
So I recently attended the MPI [Meeting Professionals International] Tampa Bay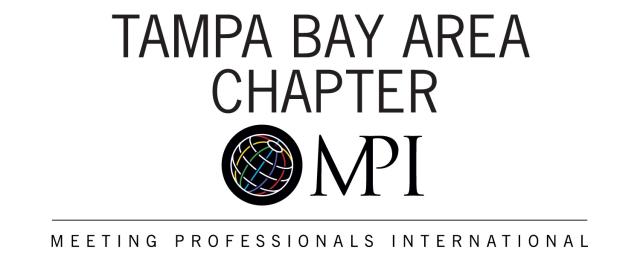 Area Chapter's Annual Awards Gala at
Busch Gardens
, which was an incredible evening.  First of all, we were able to park right next to the entrance...how often does that happen at a theme park?  That's right...hardly ever!  So that put me in a good mood right away then we received a nice, cold beer with a koozie, jumped on the back of a truck and took a ride through their Serengeti safari and saw zebras, ostriches, giraffes, elephants, etc.  Thinking the night couldn't get any better, we went into the Crown Colony room for some entertainment from the Men of Note and excellent food!  The end of MPI's fiscal year = awards!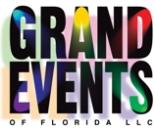 Grand Events of Florida, AVI-SPL, A La Carte Event Pavilion, The Lake Center, Hyatt Regency Tampa, Dorene Collier's Event Show Productions, Ruth's Chris Steakhouse, Panache Party Rentals & Visit Florida (all partners of ours, of course) were nominated as Sponsor of the Year (Large Category with $4500+ in donations).  The chosen sponsor was Grand Events of Florida - one of first members!  Congrats to you all and thanks for your continued support of the meetings & hospitality industry. 
Christie's Photography, The Melting Pot, Tampa Bay History Center, Levy Restaurants at Raymond James Stadium, Panache Party Rentals, Exhibit Services & conceptBAIT were all nominated for the Sponsor of the Year in the small category of $1,000-$4,500 for the year.  And the winner was...Christie's Photography!  Way to go!
On an individual level, one of our favorite partners and just a truly genuine, determined person won the Meeting Professional of the Year award.  This award is quite an accomplishment and we were so glad Lovelynn Jensen with Grand Events of Florida received this well-deserved award.  Carol Eaves (Destination Tampa Bay), Felicia Bettini (el-j Productions), Devon Murray (A La Carte Event Pavilion), and Gina Thiemann (Florida Destinations & Incentives), also Tampa Bay & Company favorites, were all nomited for the Volunteer of the Year award for their hard work and dedication to MPI. 
We are so proud of all of our partners and look forward to growing all of these wonderful relationships! Thanks and stay tuned in for more updates from your partnership Tampa Bay team!