Ok, not really, but close!  Hey all...it's Travis with some Tampa Bay entertainment that you have to be a part of!  I'm talking about Play it your way Transformers Thursday (June 18) at GameWorks Centro Ybor. 

Join them in the Hopscotch Lounge from 6:30pm - 8:30pm for a special release event. for Transformers: Revenge of the Fallen!  GameWorks will even be featuring "The Optimus Prime" specialty drink along with $10 for all you can play From 7p till close
(Remember that you must be 18 & up after 10 PM and hourly cards do not work on games that give out tokens, tickets or prizes)  But I mean, come on, how could you pass this up??!!!

Plus, there's much more.  As we often like to do here, there will be PRIZES!!!!  Answer trivia questions and win TRANSFORMERS: REVENGE OF THE FALLEN prizes.  AND, everyone who attends and participates in the event will receive a TRANSFORMERS comic book (while supplies last of course).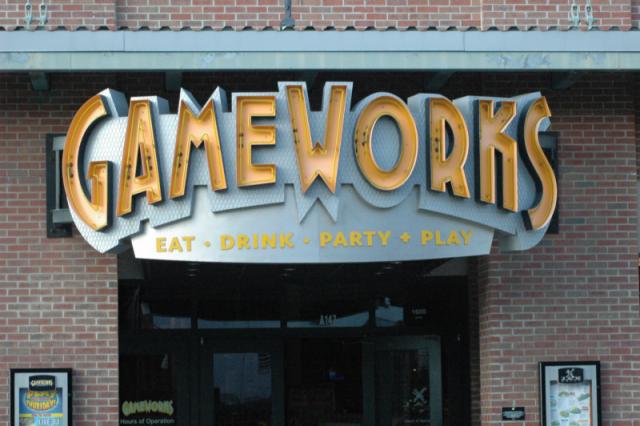 I said that there will be prizes, and there will be 10 winners, but there will be two grand prize winners too.  Here are the details about the grand prize:

2 game cards valid for 1 hour of game play at GameWorks
1 Revenge of the fallen t-shirt
2 movie posters 
2 "No Lines, No Waiting" entrance into the Special Midnight Showing of the movie on June 23, 2009, Tuesday Evening at 12:01am (valid at Muvico Centro Ybor only).

I mean...wow!  So, make sure you get by Gameworks in Ybor City on Thursday night from 6:30-8:30pm.  As far as things to do in Tampa Bay, this should top the list. 

Come find Jeremy and me, as we will be the ones giving the prizes away...