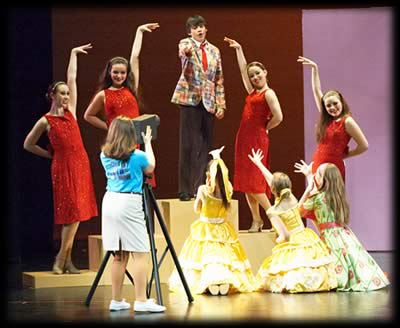 Hey actors of Tampa Bay, who wants to learn how to stand out in auditions?  Alex here to tell you about an acting series that will teach you these skills.
 
Sign up for the On-Camera Acting Workshops taking place this April at the Patel Conservatory at the Straz Center for the Performing Arts.
These series will be held on:
Saturdays, April 9, 16, 23 and 30 from 3:30 to 5:30 p.m. (grades six through 12)
Thursdays, April 28, May 5, 12 and 19 from 6 to 9 p.m. (adults)
 
With a focus on scene study, this four-week workshop series takes students through cold readings, script memorization, character preparation and critique. This workshop is designed to strengthen skills for both auditions and bookings for television and film.
 
These classes are great for actors of all ages, you will learn about industry terminology, how to stand out in an audition and most importantly how to show off your true selves.
To register and for more information, call 813.222.1002 or visit www.patelconservatory.org.
 As part of the Straz Center for the Performing Arts, the Patel Conservatory offers classes in dance, music and theater for all ages and abilities.
Check back often to find out information on Things To Do In Tampa Bay!