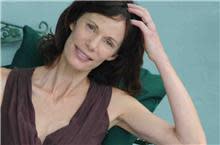 Hi everyone!  Travis back with some great info for those wanting to further their acting career!  We're heading out to the Patel Conservatory again, and boy do they have a great program.  Scene study will be the theme of two four-week acting workshop series offered at the Patel Conservatory at the David A. Straz, Jr. Center for the Performing Arts in March and April.
The workshop will be offered for adults and for students in grades six through 12. Adult workshops will be held from 6 to 9 p.m. Tuesdays, March 20 through April 10, and the workshops for those in middle and high school will be held 10 a.m. to noon Saturdays, March 24 through April 14. 
These acting workshops are designed for those who have had previous on-camera acting training. Students will experience cold readings, script memorization, character preparation and the filming process and critique. This workshop is meant to strengthen the working actor for both auditions and bookings for television and film.
Workshop curriculum has been developed by professional actress Eugenie Bondurant, who will teach the workshop. Bondurant is one of the most respected on-camera and college drama prep coaches in the Tampa area. For 19 years, she has taught her on-camera program and her students have gone on to principal roles in film, television and commercials.  Other students have launched successful speaking and political careers and many have been accepted at prestigious drama programs nationwide. Bondurant is a certified Meisner acting teacher, trained under Larry Silverberg.
A member of the Screen Actors Guild and the American Federation of Radio and Television Artists, Bondurant has appeared in numerous feature films, network television, and national commercials. A few of her film and television credits include Fight Club with Brad Pitt and Edward Norton, Space Truckers with Dennis Hopper, The Brooke Ellison Story, directed by Christopher Reeve, Something Wilder with Gene Wilder and Alice Cooper, and Saturday Night Live with Madonna and Mike Myers.
Registration for these workshops is available online at www.patelconservatory.org, by calling 813.222.1002 and by registering in person at the Straz Center for the Performing Arts.  Have fun everyone, and happy acting.  We'll see you back here for more information about Tampa Bay area events and other great things to do in Tampa Bay.