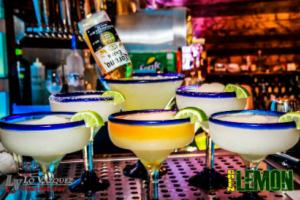 Hola Amigos!
If you didn't get your fill of margaritas, mustaches, tacos, giant sombreros and tequila this weekend lucky for you today is the "official" day to celebrate Cinco De Mayo or as I like to call it Cinco De Drinko.  I've pulled together a few fun ways to Ole' your way through your Monday work day!
MacDintons in South Tampa is hosting a happy hour with a Dos Equis Bar, jalapeño eating contest and giving FREE sombreros to the first 100 people.  Cost is $15.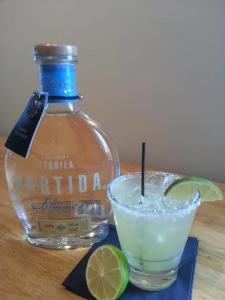 Café Dufrain, located on the water on Harbour Island is celebrating with $5 margaritas ALL day! I suggest their local shrimp tacos, they are to diiiiiiiie for! Yumo!
Oxford Exchange is hosting a Cinco De Mayo celebrating featuring the OE's Chef's tacos and cold pressed market margaritas! 5:30 p.m. until 9 p.m.  No reservation is required, but we suggest you call ahead and reserve a table 813-253-0222.
Irish 31, located in Hyde Park Village Cinco Happy Hour begins at 3 p.m. Enjoy $3.05 margaritas and loaded coronas for $6.
Green Lemon in South Tampa is continuing their Cinco weekend celebration through tonight.  Enjoy $7 Patron Silver shots, $4 house tequila shots and many other food and drink specials.
The Lodge in South Tampa is opening today at 5 p.m. for Cinco and will have specials that include $3 Coronas, $3 Tequila Jell-O Shots and $5 Milagro.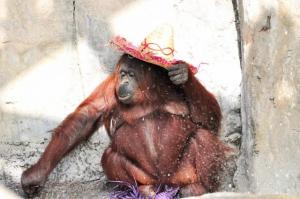 Also, don't forget coming up is the 2014 Tampa Bay Margarita Festival in Curtis Hixon Park on Saturday, May 24th. Today, you can use the code: CINCO to get $5 off your GA ticket when purchased online at www.TampaMargaritaFestival.com
Now, I will leave you with a picture that is equivalent to my love for loaded nachos (that includes extra jalapenos), an orangutan from Tampa's Lowry Park Zoo in a sombrero..... De nada!
Adios Amigos!