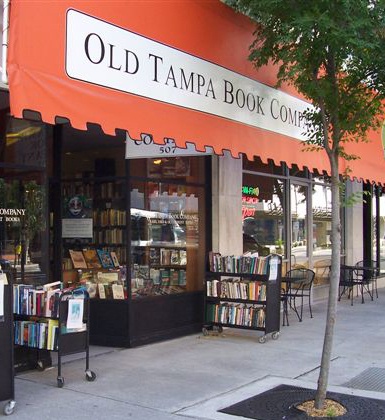 Hey everyone.  Travis back with a pretty cool update...last month C-SPAN selected  the Old Tampa Book Company as a unique destination for visitors to Tampa.  Now, if you've never stuck your head inside the Old Tampa Book Company, you absolutely, positively HAVE to do it.  This place is cool. 
Their interview of the owners, David and Ellen Brown and their tour of the bookstore was featured on C-Span2 on May 28 and 29.  But, you can still see it, because it's also on BOOKTV.ORG  
The Old Tampa Book Company is a gem for booklovers in the heart of downtown with over 40,000 collectible, rare, used, and out-of-print books; fiction and non-fiction from automobiles to zoology!  I've actually picked a couple of items up from the store myself! 
So, just try it once and let us know what you think.  And check out their website at www.oldtampabookcompany.com.  And we'll see you back here with more great things to do in Tampa Bay.