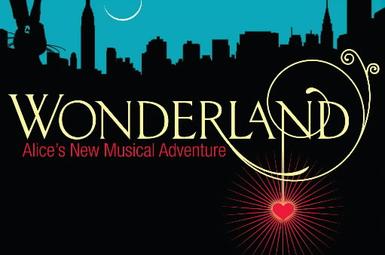 Okay guys so here we go! One of the most anticipated shows to hit Tampa in a very long time, or at least since I got here back in 2001! Any of course, you can count on your boy as always to have a ticket giveaway going!
In case you have been under a rock for the last few months and didn't know,
Wonderland the Musical
will descend upon Tampa Bay from November 24- January 3, 2010!
In this world premiere of a new musical by lyricist Jack Murphy, book writers Jack Murphy and Gregory Boyd and acclaimed composer Frank Wildhorn, Alice is a children's book writer in Manhattan who is suffering through a creative block, estranged from her husband and alienated from her daughter. It takes a trip to a strange-yet-familiar Wonderland for her to regain her life's balance and again find the love and everyday magic that reside in us all – if we know how to look.
Today you are trying to be the lucky recipient of two tickets to the Thursday December 3 performance at 7:30pm!
Here are the rules again, just in case you forgot...1 - You have to be following us on Twitter.com (
www.VisitTampaBay.com/Twitter
); 2- Answer two questions about Wonderland the Musical. 3.  You have to re-tweet the original tweet in order to be eligible to win (a lot of people forget this one, so make sure you re-tweet separately); and 4 - You have to answer the question(s) on Twitter and be the first to do so.
Okay guys here we go!
Name this cast member and the character she will portray in Wonderland the Musical, whose credits include on Broadway: In the Heights (four 2008 Tony Awards®), Good Vibrations. Off-Broadway: In the Heights (Drama Desk Award), Byzantium?
Name this talented producer of Wonderland the Musical, who also serves as the President/Executive Director of the Tampa Bay Performing Arts Center?
Alright guys there you have it! I suggest you get to answering, if you want those two tickets! I will be back around 530 to announce today's winner so happy guessing!
Stay tuned in for more Tampa Bay area events and things to do in Tampa Bay!