Hey there folks! Hope everyone had a great weekend! How could you not have had one with all the great Tampa Bay area events that here over the course of the last few days!

Well I just wanted to drop a line and let you know that tomorrow we will be doing one of our oh so awesome giveaways for free stuff!
For this giveaway, we will highlight one of our awesome Tampa Bay dining establishments located in the westshore district and give away some gift cards for
Ocean Prime
at
International Plaza
!
Tomorrow we will be doing two giveaways to Ocean Prime, as each one will be $50 in gift cards for you to go out an have some delicious food and fare on us! If you have yet to visit Ocean Prime, let me be the first to tell you that
Chef Jeff Hostenske
, and the crew go the extra mile to make sure you leave happy and with a full belly!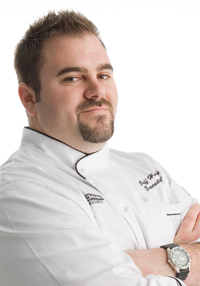 Even if you don't win our fun little giveaway, I would suggest you going and checking out the awesome menu for
lunch
and
dinner
!
Now this giveaway will run a bit different from the ones we normally do, as we will be using a different set of
Facebook
and
Twitter
accounts for the giveaway. In the coming months you will be hearing more from us about our annual
Dine Tampa Bay Restaurant Week
event, and this is just one way that you'll be hearing from us as we plan to do giveaways like this on a regular basis!
So be sure to visit
www.Facebook.com/DineTampaBay
as well as
www.Twitter.com/DineTampaBay
. In order to play along in tomorrows giveaway, you need to be following and/or liking both. That's all for now folks, but check back tomorrow for your chance to win!