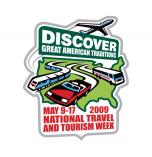 Hey everyone! Sorry about the posting problems with this giveaway but just to clarify this is the giveaway for today, Thursday the 14th so answer fast!
As we wrap up National Tourism week we're finishing off with our 3rd and final NTW giveaway. If you haven't won yet, this is your last chance for tickets for a two night stay in the Westshore District at the
InterContinental Tampa
! So make sure to be the first person to respond with the right answer to
Twitter
!!
We all know about National Tourism Week and how important it is to us, but what about Tourism in other countries? Well, we're not the only ones with a Tourism Week to celebrate a huge industry. In addition to World Tourism Day, countries like Kenya have their own weeks!
Our final question is:
When is Kenya's tourism week?



Answer quick for a chance to win on our final Tampa Tourism trivia for the week!!!