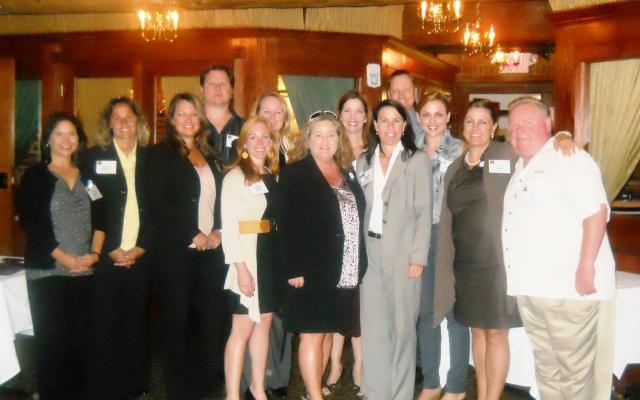 Serving all your meeting needs was the theme of the day as the Tampa Bay & Company Convention Sales & Services Team along with a host of Supplier Partners held its annual Informational Luncheon at Landini's Restaurant in Alexandria VA, in appreciation to the meeting staff of 36 associations & organizations in the Washington DC region who have booked their meetings in Tampa Bay in the upcoming months of 2011 through -2013.

At the luncheon, Team Tampa talked up the new and exciting developments in Tampa and the meeting planners were introduced to key suppliers for their continual planning or development stages of the future meetings. 

Over the next two years, these associations and organizations from the DC region alone, will send thousands of delegates into Tampa, producing over 243,400 hotel room nights and generating over $81.7 million in delegate spending.
So in appreciation and on behalf of the Tampa Bay Community, we thank the DC Region for Thinking Tampa !!

Until the next time ~ be sure to stay tuned in for more updates on Tampa Bay conventions and meeting news!