Hi everyone, it's Jessica!  As always, I'm here to share some fun Tampa Bay Enterntainment news with you... Tampa's very own Museum of Science & Industry (
MOSI
) is proud to announce that tonight is the opening night of the second installment of the
Night at The Museum
saga!!! But not only is tonight opening night everyone, but this exciting film will be shown in MOSI's outstanding IMAX theatre!!!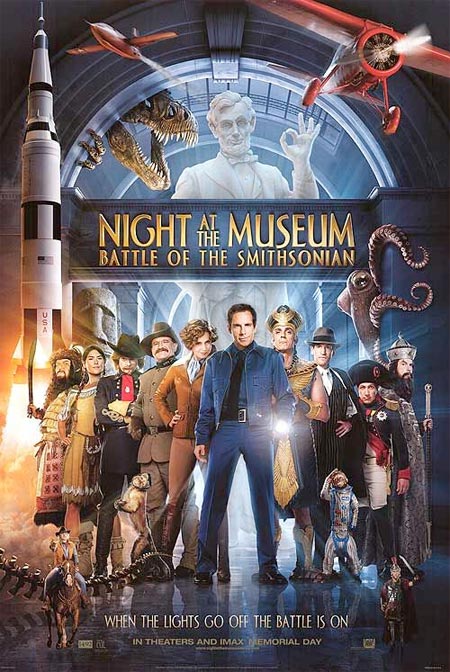 Come out & experience the crystal clear images, laser-aligned digital sound, and maximized field of view on this incredible IMAX
Dome
technology (by the way... when I say "maximized" field view I mean 10,500 feet of visual imagery!!).  AND, you will be enjoying this much awaited production of all star cast members on the state's only IMAX screen! -- earning it a definite top 5 position on my Tampa Florida attractions list.
This
is
a special engagement film and therefore is not included with general MOSI admission, but don't worry, ticket prices are equivelent to any other movie theatre (just $10.95- adults, $9.95- seniors, and $8.95- children).
If you are interested in this Tampa Bay film, check on MOSI online at <www.mosi.org> or just sow up and buy tickets at 4801 East Fowler Ave, Tampa Fl.  If you're wondering what to do this weekend I suggest making it over to MOSI!
Check back soon for more things to do in Tampa Bay and exciting Tampa Bay Events!