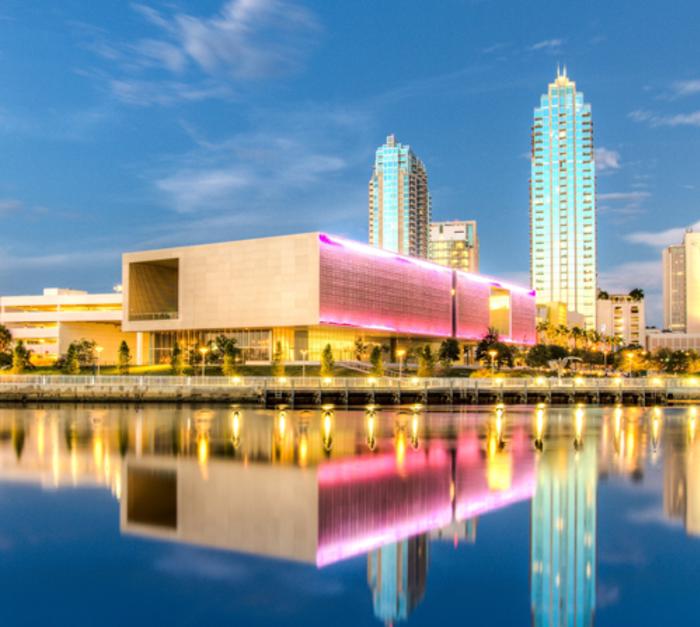 The Tampa Museum of Art has a new director -- Michael Tomor, now the head of the El Paso Museum of Art in Texas.
He starts April 15.
According to the El Paso Times, Tomor has led the museum in his hometown for nine years. He'll take over a museum that has about the same amount of exhibit space and -- with 80,000 to 100,000 visitors a year -- about 10 percent higher attendance. During his tenure in El Paso, he has tripled the museum's sponsors and doubled its membership.
In 2014, according to Tampa Museum of Art officials, Tomor developed a two-year long visiting series with New York's Guggenheim Museum of Art, the first partnership of its type for both institutions. It featured the works of Cézanne, Picasso, Kandinsky, Delaunay, Chagall and others.
Tomor laid out his philosophy about the role an art museum can play in the community for the Times:
"The art museum should be an institution that bridge other organizations together and makes our entire community stronger through art."
We can probably look for Tomor to build a bridge to the Florida Orchestra -- something he has already done in El Paso.
Ruth Ellen Jacobson, the head of El Paso's orchestra tells the Times, we're lucky to get Tomor.
"Michael's just been a catalyst for so many things. He's very creative and does different things to bring together art and music, which are so related."
Tomor ought to feel right at home as soon as he hits the ground at TMA. He'll start during the visiting exhibition "American Chronicles: The Art of Norman Rockwell," which runs March 7 through May 31. A similar Rockwell exhibit ran in El Paso in 2011.
On Feb. 7, the Tampa Museum of Art celebrated its fifth anniversary in its home overlooking Curtis Hixon Waterfront Park and the Hillsborough River in downtown. The museum houses a mix of ancient Greek and Roman art as well as modern masters such as Roy Lichtenstein. The building its turns into a work of art after sunset, when Leo Villareal's Sky (Tampa), installation plays out across the museum's 14,000-square-foot perforated metal facade.