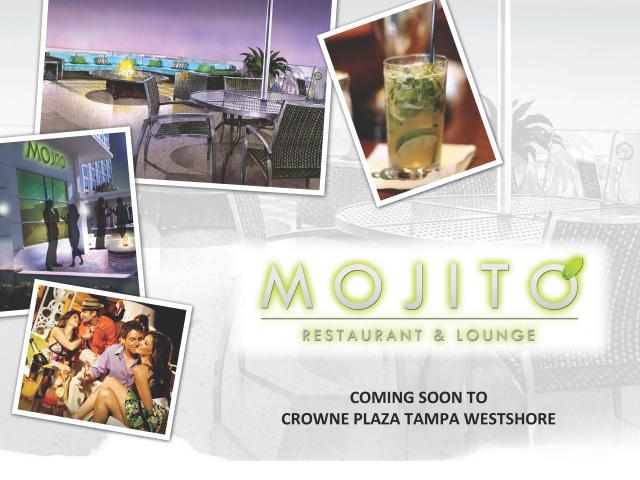 Hello everyone! Jerm here with an update for you on a future addition to the Tampa Bay dining scene over in our famed westshore district!
Mojitos located in the award winning
Crowne Plaza
Hotel will be Tampa's newest Latin restaurant and lounge! 
The experience of dining out should be that of attending a theater production where the players, props, lighting and rapport are integral components of the overall dramatic effect. At Mojitos, all if that production will be on display as this place is gonna be awesome!
When this atmospheric drama is paired with edgy, delicious Latin Cuisine, dining out at Mojitos restaurant & lounge becomes entertainment for all the senses.
Be sure to stay tuned for more on this one folks as we draw closer to the opening we'll be posting photos and letting you know when you can stop by and sample the place!