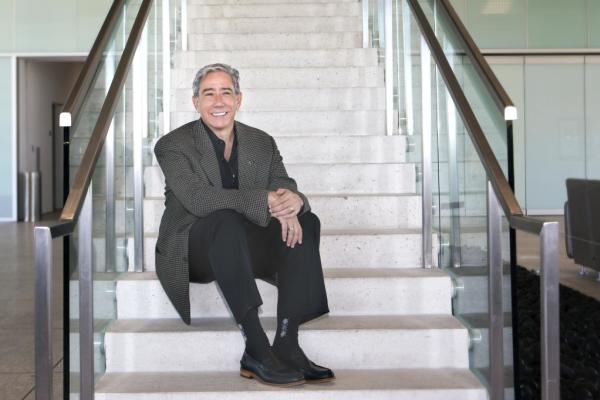 Michael Tomor, the new head of Tampa Museum of Art, gets profiled in this week's edition of Creative Loafing.
Tomor, 52, hold a PhD in 17th Century Spanish painting. He comes to Tampa Bay from from his hometown, El Paso, Texas, where he ran the El Paso Museum of Art for nine years. He took the reins of TMA on April 15.
Like El Paso, Tampa Bay has deep Hispanic cultural roots (Cuban and Spanish in Tampa's case) and a large military presence.
As Creative Loafing notes, during his time in El Paso, Tomor:
... built a reputation for nurturing community partnerships and expanding access to the museum for underserved audiences, including individuals with Alzheimer's and PTSD. ...He combines an art historian's expertise with an open mind about how to go about making art accessible and relevant to the general public.
Tomor, who lives in South Tampa with is husband, will be on hand this weekend during the museum's Pride & Passion fundraiser organized by Tampa Bay's LGBT community.
(Photo courtesy of Creative Loafing)