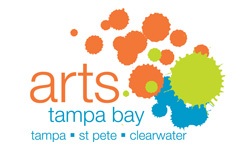 Hey everyone!  Travis back with some news about Arts and Culture in Tampa Bay!  Have you ever wondered - when are they going to have one calendar that shows all of the arts and culture events taking place throughout Tampa Bay?  Well, if you have, then the time has come. 
This NEW online calendar can be found at www.ArtsTampaBAy.com, and it's officially up and running!!!  In fact, you'll find a ton of information there about the latest and greatest Tampa Bay area events (for arts and culture)...and I mean across Tampa Bay! 
There will definitley be updates, and of course we'll be bringing them to you as they come in, but visit the website, take a look, and start planning your trips now! 
And of course, keep checking back here for more great things to do in Tampa Bay and other Tampa Bay Entertainment options.