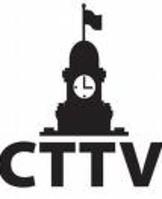 Hey everyone!  Travis back with an update about the City of Tampa TV and programs for your viewing pleasure!  If you have ever wondered what's happening with the Tampa Sports Authority (the folks that manage Raymond James Stadium, some golf courses around Tampa, etc.) well, CTTV if giving you an opportunity to see it first-hand. 

In an effort to improve its service to the residents of Tampa, CTTV will begin airing meetings of the Tampa Sports Authority on the channel next month. The first meeting scheduled for taping is the Executive Committee meeting set for April 13, 2009.

CTTV, Channel 15 on Verizon FiOS and Channel 615 on Bright House Networks, plans to cover both the Executive Committee and Board meetings.  In case you want to plan ahead, Executive Committee meetings are held on the second Monday of each month and regular meetings of the Board are held on the third Monday of each month. Also, to view CTTV's programming schedule visit www.tampagov.net/cttv.

With the need to be transparent, the City of Tampa is going above and beyond, so make sure you take a look. 

And as always, keep checking back here for more Tampa tourism information, as well as updates on Tampa Bay area events and other things to do in Tampa Bay!