Who won the first National Tourism Week giveaway??
If it was you, congratulations!
For those who weren't here, the question was "Who was the air travel pioneer for whom a building is named after at Peter O'Knight airport on Davis Islands and what was the date of his first scheduled commercial flight from St. Petersburg to Tampa?"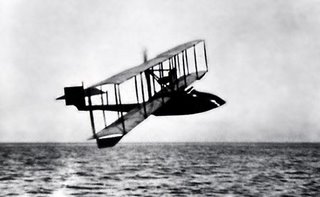 This pilot was Tony Jannus who landed the world's first commercial flight in Tampa, FL on January 1, 1914. The limestone structure was the original terminal building at the Peter O'Knight airport which was funded through the Works Progress Administration in Tampa. When the aiport expanded, it named the terminal building in honor of Tony Jannus and kept it as a historical site on the Islands.
Just a little bit of local history to tie in with the tourism we all know and love in Tampa Bay for NTW!
More giveaaways to come tomorrow and Thursday so tune in and post on Twitter!