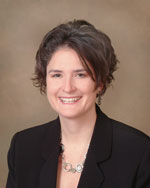 Tampa Bay & Company National Sales Manager Dori Laack recently received the Certified Government Meeting Professional designation (CGMP), which is the highest designation available that is specifically for government meeting professionals.  
"This achievement speaks volumes about Dori's professionalism and commitment to the industry," said Vice President of Sales Norwood Smith.  "Additionally, this designation will truly resonate with her customers who represent a vital market for Tampa Bay's meetings industry."  
The designation is designed for planners and suppliers whose work is governed by the rules and regulations of the federal government. The course that Laack completed to obtain this designation teaches recognized industry practices cited in the Convention Industry Council Manual.  
The course also includes 19 lesson plans with specific and thorough instruction on ethics, federal budget and appropriations, acquisition and contracting, federal travel regulations, RFPs, risk management and protocol.  
After earning the CGMP designation, designees must recertify every three years.  
We congratulate Dori on her certification and wish her the best as a Certified Government Meeting Professional now and in her future.
So until the next time ~ be sure to stay tuned in for more updates on Tampa Bay conventions, and news about our amazing sales managers from your Tampa Bay team!