If you live downtown or on Davis or Harbour Islands, you may have seen the various boats row by on sunny (or rainy) days. We row in 4s, 8s, doubles, and singles all down the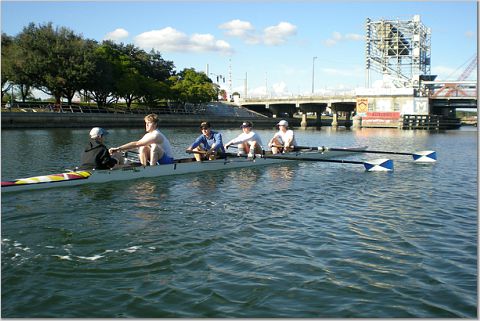 channel most of the year...and many of you may have been in boats that have sped past us or slowed down to take pictures of this odd sport. If not... you're now curious as to what on earth I am talking about.
I say we because I rowed for Tampa Prep's crew team for 4 years... winning 3 state championships and going to Nationals. And I would like to personally invite all of  you to National Learn to Row Day!
Crew is a mysterious sport, you don't quite understand it until you're in a boat. Maybe you watched the United States Women's 8 win the Olympics this past summer and thought that it looks cool? Well now you can get in a boat and feel what it's like!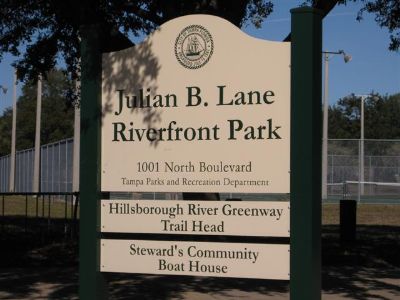 The Stewards Foundation is hosting this year's Learn to Row Day on June 6 at the Julian B. Lane Riverfront Park on N. Boulevard. The event is free for everyone but you must be able to swim and be over the age of 12 to participate. Sign up for a time slot with Denny anytime from 8am-2pm to get to experience a boat, handle equipment, and the ergometer rowing machine! You just may love it and want to join the Tampa Rowing Club where you can row all the time...or ask Denny about his adult evening classes. A great new way to get in shape!
Call Denny at (813) 205-4013 to reserve a spot!