So I had an interesting yet fun weekend while out at the Outback Steakhouse Pro-Am. I can honestly say that I had no plans to be out there at all, but when I got a phone call from a friend in need, I said sure why not.
My friend and his dad had a group of people who were to go out to
TPC Tampa Bay
during the tournament and volunteer to pick up trash around the course. When one of their volunteers backed out at the last minute, it was Jerm to the rescue as I was awaken out of my bed around 9 am with a call to come and help out.
We got started around 11 am yesterday and just kind of road around and cleaned out a few trash liners over by the 18th green at the corporate booths, and I must admit that at that point I was thinking it was going to be cake ya know, a real easy gig...lol! Then lunch time hit and we made our way over to the 11th green at the fame Coke Zero Sodashop tent, and that is where the hard work began! It was a festive group over there and they were drinking eating and having a good time, but seriously could you blame them? It was a beautiful day, free Outback Steakhouse food, and of course... alcohol!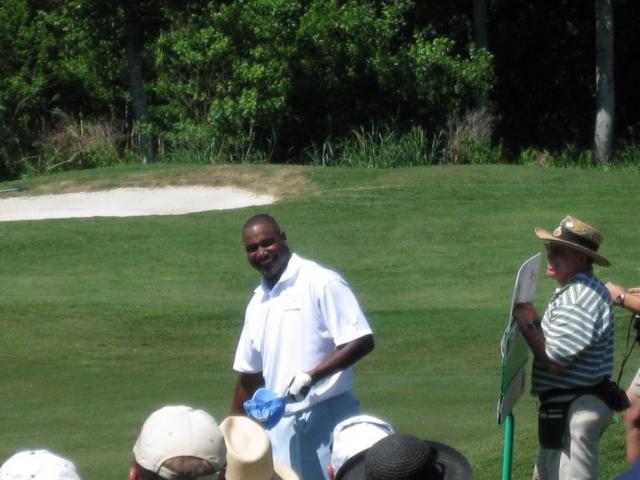 Over the course of the two days, this tent was probable my favorite. In between cleaning and emptying out the trash liners I got to see most all of the celebrity golfers like: Mark Wahlberg, Emmitt Smith, Derrick Brooks, Jerry Rice, and of course Bill Murray, who incidentally clunked a fan over the head the day before with one of his drives. Don't worry, she was okay, but of course when he came to the tee, fans were sure to be on the lookout!
There were plenty of great places to watch the tourney from, whether you were just hanging out in the fan areas and watching, or were hopping around from the specialty VIP areas like the Coke Zero Soda Shop, Billabong Club, Michelob Watering Hole, or the Hornitos Agave Garden, you had plenty to choose from. Saturday was a long day of hard work and trash picking for me, but a rewarding one at the same time as it always feels good to give your time to a great charitable cause like this tournament.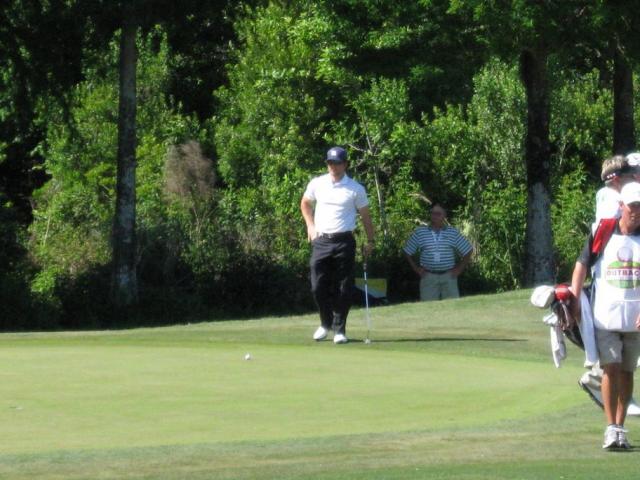 Now Sunday was a different story as I brought my VIP pass giving me access to all the great tents, so I wanted to come out, enjoy the Tampa Bay weather and just relax a bit ya know.
Seeing as how we had such a good time the day before at the Coke Zero tent, I figured I would go back there. The day before I was I had a Bourbon Root Beer Float with Bue Bell Ice Cream, and it was fan freaking tastic so I figured it would have been good idea to just have one or two of those, sit down and enjoy the later rounds. Just an all around relaxing day and got to see some good golf as I saw more pros play today than i did celebs the day before.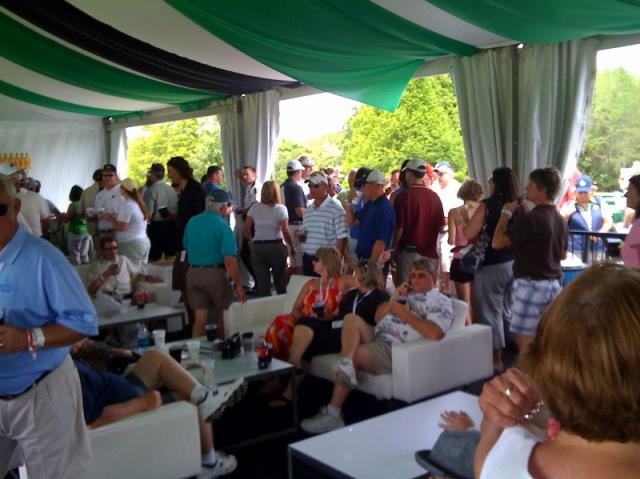 I hung around at the Coke tent for about an hour then made my way over to Hornitos tent, which was just as sweet as they actually had couches, a putting green, and you guessed it... food and drinks. After I left there I went back over to the 18th green and just hung out there at the Billabong until the end of the day. As far as the tournament goes,
Nick Price was your eventual winner, but I am no golf expert so if you want a recap then head over  to the Pro-Am website. All in all, I will for sure be back next year volunteering one day and chillin the next, so hope to see you guys out there next year, and if I missed you this go'round, I hope you had a great tiem as well!
As always, stayed tuned in for things to do in Tampa Bay, and check our calendar for more Tampa Bay area events!