Hola gang, Jerm here with an update on what I did this weekend. This wasn't your ordinary Jerm goes out and has a good time one night type of weekend, though. This bad boy was more like a series of events and fun times, so it will take me three separate posts just to explain all of this. 
Lets go in order and start out on Friday evening.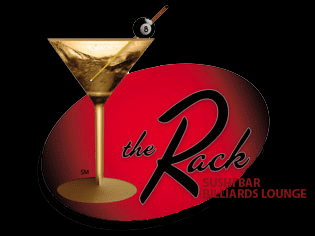 I had some friends in town that I hadn't seen in a while, so we all felt it necessary to re-live our college days in honor of a great friend who passed away last weekend. Seeing as how I live in the Hyde Park/Soho area, I really can't tell you how convenient it is to be able to walk a block and have an entire strip of Tampa bars so close.
Since it was just me and my boy Mariano, we just decided to head across the street to
The Rack
, at the corner of Fremont avenue and Platt street. You can never really go wrong with this place, especially if you are a real estate professional and happen to be there on Fridays for the fame "Foreclosure Fridays."
On any night the Rack is a good place to whole up and enjoy billiards, special events, TVs, dining, and even sushi! I have never tried it there, as I am still working my way into sushi, but I often hear everyone rave about how good it is, so you should stop by and give it a test run.
We got to the bar had a few drinks an appetizer in the form of chicken wings and fries, which were so good, I may be having that for dinner tonight!  Just a perfect part of the evening where you get to relax and reminisce about old times before it was time to meet up with the rest of the gang.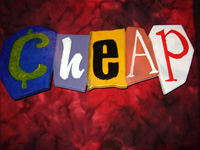 After I got a little food in me, it was time to head over to and
Cheap in Soho
, one of the areas newest Tampa Bay nightlife spots in the area. I really love this place as the drink specials are always great and the music selection is right up my alley. Perfect place to lounge and enjoy the scenery.
If you don't want to be a wallflower like me then you can hit the billiards tables, sample some of the amazing
menu
, dance the night away, or sit out on the bar/patio and enjoy the fresh air. We ended up staying there for the remainder of the evening and and swapping stories about the old days and how we miss the life of being in college at local University of Tampa. We partied on into the evening and eventually closed the place down, but I must admit it was hard to leave as we had a great time! If you haven't heard about Cheap, then i suggest you get down there and experience it for yourself!
Well gang, that was pretty much my Friday night in a nutshell, full of friends, Tampa Bay dining, and and great music. Check back for info on my Saturday and Sunday tomorrow and be on the lookout for more things to do in Tampa Bay!