Hi everyone.  Travis back with a great update about some unique Tampa Bay Entertainment that everyone should enjoy at least once!  April Lufriu, reigning Mrs. America and Mrs. World, has agreed to be the official grand marshal of the February 18 Pin Chasers Knight Parade (brought to you by MOR and estrellaTV).
That's right...that means she'll be celebrating with everyone here in Tampa Bay! 
Lufriu is a Tampa native (another awesome point), wife and mother of three.  She earned her Mrs. America title in May 2011, and Mrs. World in December 2011.  You can look for Lufriu to lead the colorful Knight Parade celebration, along with her family. Starting at 7 p.m., Saturday, February 18, the parade runs along 7th Avenue in hisotric Ybor City, from Nuccio Parkway to 22nd Street.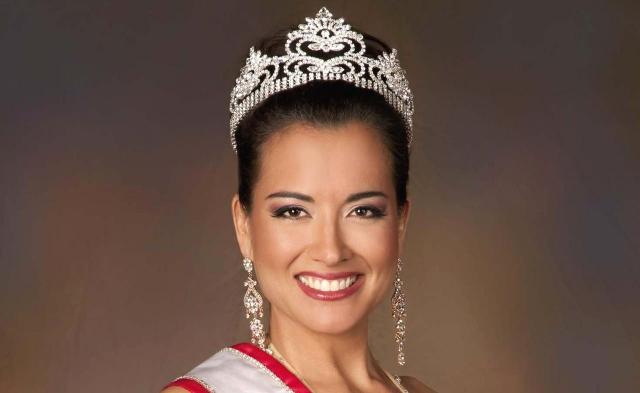 Oh, and in case you haven't heard, daytime television personality Jerry Springer will also be appearing in the parade on the MOR float, as honorary grand marshal.  That's right, everyone needs to be yelling, "JER-RY......JER-RY......JER-RY"!!!!!  Ok, so maybe I've seen the show once or twice, but you get the point.  It's going to be a great time so make sure you make your plans to be there. 
And here's a tidbit about Lufriu that we definitely wanted to share: Lufriu was diagnosed in 2010 with Retinitis Pigmentosa (RP), a genetic retinal degenerative eye disease that gradually leads to blindness, which also affects two of her children. She and her sister established the Foundation Fighting Blindness and its Tampa Chapter in 2007, and co-chaired Tampa's first VisionWalk in 2008. Lufriu, now the Tampa Bay Chapter President, is on a mission to find a cure for RP. She speaks at numerous events to raise awareness and funds for retinal degenerative eye diseases, and is currently the national spokesperson for the Foundation Fighting Blindness.
For more information, visit www.knightparade.com, become a fan on facebook www.facebook.com/KnightParade, or follow on Twitter www.twitter.com/KSYKnightParade.  And whatever you do, have fun!  We'll see you back here for more great things to do in Tampa Bay and other Tampa Bay area events.