Good morning everyone, are there any mothers around Tampa Bay in need of a girls night out?  If so,  Alex here to tell you about a musical just for you.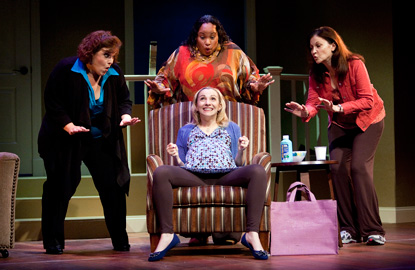 Motherhood: The Musical,  features four women sharing war stories at a baby shower. The guest of honor is expecting her first child, literally at any moment and she is very naïve. The other three women are experienced mothers, eager to share with their young friend personal stories of woe, weight gain and involuntary urination.
 
This musical is based on silliness, but expect to get a little teary eyed with some tender songs about the rewards of child-rearing and the heartbreak of joint custody. 

So, if you are in need of a good laugh, a little tears and a fun night out with the girls. Buy your tickets for Motherhood the Musical Today!

Click here to see show times, pictures and to buy your tickets.

Motherhood: The Musical is showing at the Straz Center now through July 10th. 
Check back with us throughout the week for more updates on Things To Do In Tampa Bay!