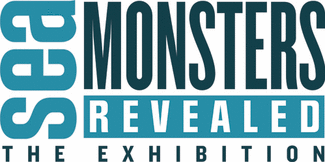 MOSI's Sea Monsters Revealed, the most comprehensive and interactive exhibition on the deep sea ever created, is about to get even better! The exhibit, which features the largest collection of plastinated deep sea animals, is adding human anatomy specimens to offer visitors a comparison between the human body and marine life.
The human anatomy specimens will be added and open to the public on Thursday, July 25. A total of nine side-by-side comparisons will deepen guests' understanding of sea creatures as well as the human body. The human anatomy specimens include a head, brain, heart, hand, stomach, intestines, a liver with gallbladder, and lungs.
Sea Monsters Revealed uses the plastination preservation technique to create an exhibit of real sea animals for an up-close look at the most mysterious creatures the deep sea has to offer. Visitors will see a pregnant silky shark, a 6-foot-wide manta ray, a 15-foot-long mako shark, a giant squid, an 18-foot-long, 3,000 pound whale shark and more.
The exhibit is open through Monday, September 2. Museum hours are Monday – Friday, 9 a.m. – 5 p.m. and Saturday and Sunday, 9 a.m. – 6 p.m. To purchase tickets, call 813-987-6000 or visit www.mosi.org.