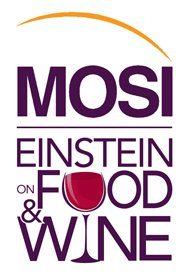 Hi everyone.  Travis back with some great things to do in Tampa Bay.  We are heading back to MOSI as they have some great Tampa Bay area events for everyone to participate in.  This is just a short list, so check out the other activities at www.MOSI.org. 
Outdoor Adventures (February 11, 2011, 9 a.m. to 4 p.m.) - Head out to the MOSI wilds on an adventure! Dig up nature's mysteries and play an exciting game of capture the flag. What creatures might you find in the water?
SkyWatch Telescope Viewing (February 12) - View planets, stars and galaxies while learning about telescopes. Learn to identify objects in the sky and how to use a scope to get a closer look. Viewings will begin at sundown.  Please note: Clear skies are required to use the telescopes. Viewing will be cancelled if it is raining or cloudy.
Fossil Fieldwork (Saturday, February 12, 10 a.m. to 3 p.m.) - Dig for fossils with a MOSI paleontologist! Learn about animals from our past and find ancient sea biscuits, sea urchins, and other marine fossils. Wear sturdy walking shoes, sunscreen, and a hat.
Bring a garden trowel, hammer, sunscreen, hat, and camera. Pack a lunch and bring extra water. Dig requires one adult companion per family. All participants will meet near the fossil site north of Brooksville. A map with directions will be sent with your confirmation letter.  Program fee is $35 (MOSI member: $25). 

MOSI is Bugging Out (February 19 – May 31) - Get a bug's eye view of the world this spring when MOSI premieres their new exhibition, Harry's Big Adventure:  My Bug World!  sponsored by Terminix in partnership with Audubon Insectarium, a facility of Audubon Nature Institution. 
This exhibition is a big bug experience for all ages, featuring immersive virtual habitats and live insect activities.  Guests will have the chance to get up close and personal with insects from all over the world from ladybugs to tarantulas. 
Also featured in MOSI's Bugging Out experience will be displays of artwork from Jennifer Angus, a Canadian artist best known for her large-scale installations featuring arresting patterns of petrified bugs.  Angus's work is composed of insects pinned directly to a wall in repeating patterns which reference both textiles and wallpaper. 
Homeschool Science Fair (Thursday, February 24, 10 a.m. to 2 p.m.) - Experience the thrill of scientific discovery by creating a science fair project based on your interests. Take part in the science fair workshop to launch your curiosity on an exciting path where you will learn the winning strategies needed to research, devise experiments, and present innovative science projects.
Celebrate your accomplishments with educators, science professionals, family, and friends on the day of the fair. Let your science fair project be your inspiration toward an exciting world of possibilities. (Ideal for ages 6 and up)  Program fee is $27 per project (MOSI member: $20 per project). 
Einstein on Food & Wine (February 26, 7:00 p.m. - 10:00 p.m., VIP & Sponsor Entrance at 6:00 p.m.) - Einstein on Food & Wine combines wine, food, music, and a silent auction to raise funds for MOSI's educational programs.  Tampa Bay vintners will offer tastings on a variety of wines including reds, whites and champagnes, while restaurants offer tastings of delectable food.  Fee is: MOSI members $60   Non-members $70.
Make your plans to be at these events...believe me, you'll love them!  And keep checking back for more Tampa Bay Entertainment options.