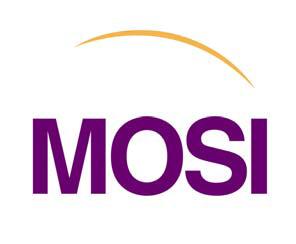 Lisa here with an update about MOSI's
Summer Science Camps
.
For more than 30 years MOSI has been presenting a wide variety of camps that capture the interest of budding scientists, artists, engineers and computer game designers. There are over 140 fun, project-based science, technology, and engineering camps available for Preschool through High School Students!
The camps start June 13 and they do offer before and after care for an additional fee. These camps are available for Preschool through High School students.
In conjunction with these camps, MOSI will be opening a new technology playground. This will correspond to the camps called IDEA ZONE. IDEA ZONE will be a "do-it-yourself" laboratory with an open ended platform to allow students of all ages to explore, learn and have fun. If you can dream it, you can build it inside IDEA ZONE.
IDEA ZONE will include a media lab, fabrication lab, simulation lab and sciences lab. The IDEA ZONE will be a place where kindergartner can create a soccer-plating robot, an elementary school student can invent their own toys, a middle school student can create a video game and high school students can work on industrial design.
To register you can mail, or drop off a registration form. And you can also find all the pricing information
on the website!
That's all for now but stay tuned for more Tampa Bay Area Events, and other Things to do in Tampa Bay!