Hey Tampa Bay, Julian here... as promised, I am back with more events to make your June the best ever! We all know about MOSI's CSI Experienc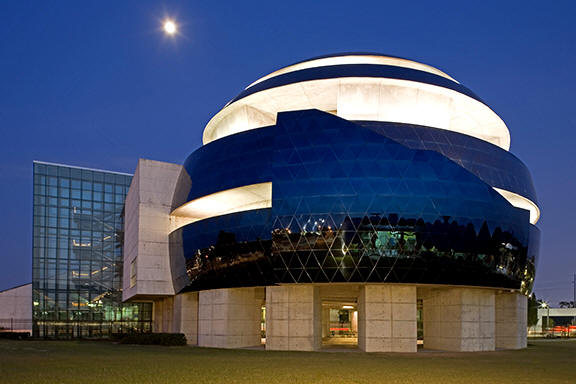 e event by now, which runs June 19 through September 6. But there are more action-packed things to do at MOSI in June:
Saturday, June 19
SkyWatch at MOSI
8:30 p.m.
See the universe up-close and personal through MOSI's telescopes.  Gaze at planets, star clusters, the moon, and other celestial showpieces. Get your questions answered by MOSI's astronomy staff and MARS Club members. All telescope activities are weather dependent.
Saturday, June 19 - Sunday, June 20
Father's Day Discount
FREE admission for fathers on Fathers Day who join their family for an exciting day out at MOSI!
Monday, June 21
Legends of the Stars
10 a.m., 11:15 a.m. and 1:45 p.m.
Join us in the celestial space of The Saunders Planetarium for this special event as live cosmic storytellers captivate you with tales of Greek heroes, fables told by Australian Aborigines, and a rich collection of Native American legends of the sky. Your imagination will soar as you explore mythical constellations as seen by ancient sky watchers as you sit under the glow of thousands of stars. Seating is limited so reserve your seat for this star-studded event today.
MOSI Member: $6 per person
Nonmember: $8 per person
Monday, June 21
Summer Solstice
On the longest day of the year, safely observe the Sun through MOSI's solar telescopes.  See for yourself some of the violent and extremely powerful events that occur on the sun, such as sunspots and solar prominences. All telescope activities are weather dependent.
Saturday, June 26
Withlacoochee State Forest Cave Trip
10 a.m. – 3 p.m.
Explore underground caverns in the Withlacoochee State Forest where stalactites, stalagmites, and other geological treasures are found. Look out for bats as you crawl through twisting caverns.
MOSI Member: $30 per person
Nonmember: $40 per person
So just do it and visit MOSI in June for a great day out! For more information about these and other events at MOSI visit
www.mosi.org
. Check back for news on Tampa Bay Resorts and Golf Tampa Bay!