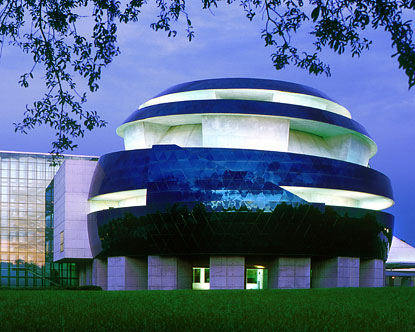 Tampa, Lisa here with a fun event at MOSI.
The Brain Bowl is coming March 17th. And no it does not involve playing football with a brain, or literally bowling and using a brain as the ball. It involves using the knowledge inside your brain to compete for prizes!
The
Museum of Science and Industry
(MOSI) is partnering with the Hillsborough County Public School students to put their science wiz skills to the test.
As many as 400 students will participate in science trivia and experiments, including a "Quiz Bowl," trebuchet contest (you know that old time-y looking thing that launches stuff super far), mousetrap car competition, chemical equation balancing competition, demo contest and a poster contest.
To participate students must qualify at the schools to make it to the final Brain Bowl at MOSI. The actual event will take place March 17, 2011 from 8:00am to 4:00pm.
Sounds like a great way to expand your knowledge and enjoy some friendly competition.
That's all for now, but check in later for more Tampa Bay Area Events!