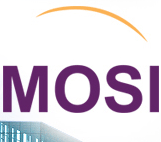 Hey everyone.  Travis back with something everyone should attend.  We are coming up on Hurricane Season, and MOSI is hosting their annual Hurricane Expo!  In case you've never attended this event before, it's a great resource as we prepare for Hurricane Season.  Take a look at the details -
It all happens on Saturday, May 21, 2011 from 9 a.m. to 2 p.m.  The Hurricane Expo is an event produced in conjunction with the City of Tampa and Hillsborough County and it serves to inform and educate the public on the importance of making plans in preparation for any emergency in a fun, family-oriented environment. 
This year's theme focuses on the Tampa Bay Hurricane of 1921 and will feature photos from that storm, how technology has changed since then and how a storm like that could affect us today.   
The expo will feature multiple vendors who provide either hurricane protection and/or survival products or services to the community.  In addition to the vendor booths, MOSI will have a meteorologist panel for two Q & A sessions featuring our very own local TV meteorologists.  For the children, there will be a bouncy house and balloon animal making. 
While visiting the Hurricane Expo, there are many other fun exhibits at MOSI for guests to experience.  Visitors can experience what it feels like to endure 75 mph hurricane force winds in the Gulf Coast Hurricane exhibit located outside at MOSI.  Another great educational opportunity for guests to learn more about natural disasters is Disasterville.  Disasterville is located on the second floor of MOSI and features 10,000 square feet of interactive exhibits and immersion theaters on the science behind natural disasters including hurricanes, tornados, earthquakes, wild fires and much more! 
The Hurricane Expo is free admission and there are discounted rates on this day to visit MOSI including $5 group rates and $8 for MOSI exhibit galleries and a standard IMAX film.  There's a ton of stuff to participate in, so make your plans now! 
And of course, keep checking back here for more great things to do in Tampa Bay and other Tampa Bay area events.