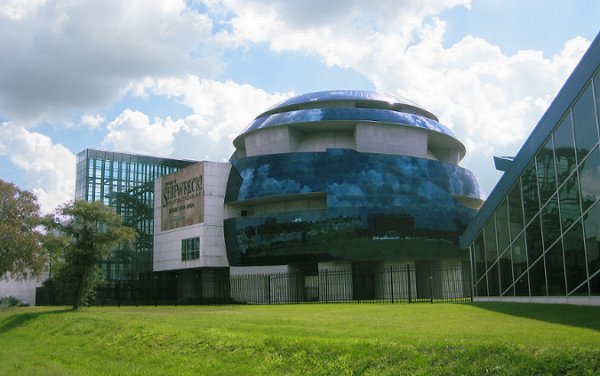 Hey everyone.  Travis back with more great things to do in Tampa Bay!  We've heard a lot of news coming from our friends at MOSI lately, and they have some more news for you all of you...and it'll be easy on the wallets! 
The Museum of Science & Industry will be hosting a reception to celebrate the opening of "Artemis Collection", an invitational exhibition at the ARC Gallery at MOSI. The "Artemis Collection" is an Art in Public Places program at the Polk State College in Central Florida.
This exhibit consists of nationally and internationally known artists in architecture, painting, sculpture and photography. MOSI presents this collection to celebrate our rich heritage of artistic ability. The "Artemis Collection" is hosted by Zarth Bertsch, Director, IMAX Dome Theatre and ARC Gallery at MOSI, and curated by Ann McNeer McLeod, Professor Emeritus, curator of Art in Public Places at Polk State College, and Ofra Friedman, professional sculptor and co-curator of EarthVisions and Unseen National Juried exhibitions at MOSI.
The reception will feature live Broadway and Jazz music and singing by the Music Department of Polk State College, a presentation in the IMAX Dome Theatre by speaker William Lord, son of renown sculptor Fonchen Lord, and a cash bar with fine wines and liquor specials in Bar 1570.
It all takes place Thursday, September 23 from 7p.m.–10 p.m.  And in case you were wondering, The "Artemis Collection" exhibition will be on display from September 23, 2010 –October 20, 2010
Here's the part that's easy on the wallets - Admission to the "Artemis Collection" is free to the public!!!!!!  It's all happening at MOSI, so head over to www.MOSI.org now to find out more. 
And of course keep checking back here for more great Tampa Bay area events and other Tampa Bay Entertainment options!