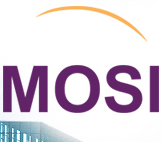 Happy Friday Tampa Bay, Alex here to let you know MOSI will be celebrating Red Ribbon Week until this Sunday.  
In honor of Red Ribbon Week and in conjunction with MOSI's newest exhibition, Target America: Opening Eyes to the Damage Drugs Cause, MOSI is offering a five dollar discount off general admission to students and parents who sign a Say No to Drugs pledge to abstain from illegal use of drugs. Each person who signs the pledge form also receives a DEA Red Ribbon.
Red Ribbon Week is the oldest and largest drug prevention campaign in the country and serves as a vehicle for communities and individuals to take a stand for the hopes and dreams of our children through a commitment to drug prevention.
Participate in Red Ribbon Week, by stopping by MOSI tomorrow between 10a.m. - 2p.m. for Take Back Drugs Day.
MOSI will be a drop-off site for prescription drugs on Saturday, October 29. Guests participating in the take back program will receive a free general admission ticket with the purchase of another ticket of equal or lesser value.
Participate in
Red Ribbon Week
and enjoy a wonderful Saturday at MOSI.
Have a wonderful weekend, and check back with us next week for updates on Things To Do in Tampa Bay!