Hi Everyone...in our effort to bring you the best Tampa Bay area events around, we're here talking about ECO.lution 09!  If you don't know what I'm talking about, just refer to the previous post about...you guessed it...ECO.lution 09! 

Now that you've read that, I just wanted to bring you more details about some of the events surrounding this initative!  So, hang on cause here we go -

Thurs., April 23 - ECO.expo at the Ritz Theater Gallery from 3:30-9pm.  This is an Architecture + Interior design green products show featuring a discussion of the owner's role in Green Building design.  It's ppen to the public, and FREE!!!!  An RSVP Required for Free admission or there's a 5 donation the day of event. 

Friday, April 24 - The 7th Annual State of the River address, held at Middle Hillsborough River and Orange Lake.  Here you can even bring your own Kayak to discover the beauty and serenity of a little know haven along the Hillsborough River.   For more information about this event, just visit www.friendsofhillsboroughriver.org/index.htm.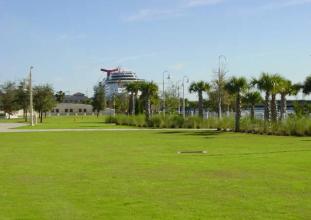 Saturday, April 25 - ECO|Festival at Cotanchobee Park in Downtown Tampa from 10am-5pm. This Outdoor Expo features green products, practices, services, solutions and food.  There'll also be live music including Shane Meade & the Sound - soul-infused, folk rock, with a splash of mountain funk.  There will also be visionary speakers talking about what it will take for us to have successful and sustainable communities in Florida, along with family activities including The Kids Tent where eco-minded kids can make art out of recycled stuff, learn about gardening, earth scouts and express their green-selves in our video booth where kids will be asked to share what they'd like to do to protect the environment.  Again, it's all FREE!!!!!!!!!!!!!

Friday, May 1 - Paint the Town GREEN, taking place at various locations in & around Downtown Tampa + Ybor City.  Participants will receive passports to record the journey of visiting the bars, galleries and destinations along the new Green Line and the HART Streetcar.  Those savvy enough to master the mass transit and get their passports stamped by all participating establishments will be recognized for completing the tour.  The Hop begins at 5pm at the Tampa Bay History Center (in downtown Tampa, and at Tre Amici in Ybor City. 

Like we said before, make sure you keep checking back here for more details about the events and how to get involved. 

As always, let us know if you plan on attending and we'll meet you out there! 

And come on back as we bring you more great things to do in Tampa Bay!