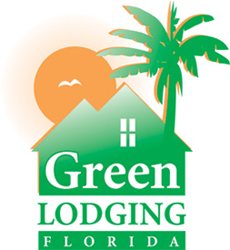 Yet another Tampa Bay hotel has gone "Green"!
La Quinta Inn & Suites- Tampa North
received the Florida Department of Environmental Protection's
Green Lodging
designation earlier this month. 
The Green Lodging Program requires facilities to meet environmentally-friendly guidelines by increasing energy efficiency, water conservation, clean air practices and waste reduction. After it's launch in March 2004, the Green Lodging Program has added more than 25 Tampa Bay hotels to the list of certified "Green" hotels. 
We are very proud of our city's hotels and their efforts to become eco-friendly facilities. Let's keep up the good work!