Brrrrrrr..... the chilly air has hit Tampa Bay. Warm up with a hot cup of java at the new SteamHeat Cafe in Tampa!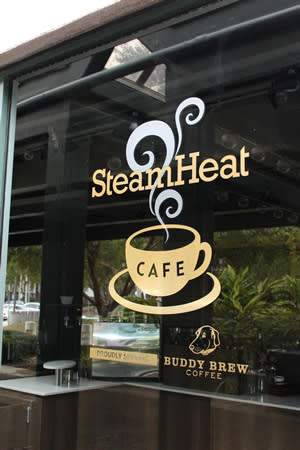 Buddy Brew fans have a new café option to enjoy their favorite coffee! The David A. Straz, Jr. Center for the Performing Arts recently opened a new coffee shop – SteamHeat Café – in a newly renovated space formerly occupied by the Center Store Gift Shop. The shop will serve Buddy Brew Coffee as well as a revolving menu of light dishes such as Panini, desserts and a full selection of coffee beverages.
Tampa-based and brewed Buddy Brew Coffee started in 2010 and has grown to be served at over 35 local coffee shops and cafés.

The shop is open Monday-Friday, 5 p.m. to 11 p.m., and Saturday and Sunday 11 a.m. to 11 p.m.

Stop by SteamHeat before a Broadway show or your next trip to Curtis Hixon Park!