Hey everyone!  Travis here with some information for all of you aspiring models out there!  Fashion Week Tampa Bay is hosting a Model Casting Call this Saturday, Aug. 29 from 10am to 1pm at the Carrollwood Meadows Recreation Center (that's at 13918 Farmington Blvd. in Tampa). 

Here are all the details you need to know -

Your arrival time is determined by your last name: A-I: 10am; J-Q: 10:30am; R-Z: 11am.  If you are not able to make your specified arrival time, please arrive before 12pm. If anyone arrives after 12:30pm, s/he will not be able to participate in the model casting.

They are seeking confident and attractive female runway models. There are select opportunities for male models and female promotional models for their sponsors.  Regardless of weight or body frame, you must have a healthy appearance and be in good physical condition.

If you do not meet the requirements BUT have modeling experience and/or a strong runway walk, we welcome you to attend this casting.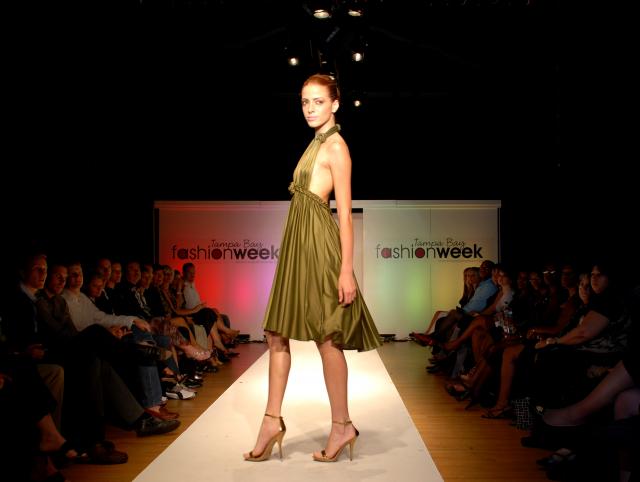 Important Requirements:
Women: Minimum height of 5'8" or taller. Size 2-6; Men: Minimum height of 6'0" or taller. Jacket 40R, waist 30-32.

All Models: Must have strong runway experience; Be prepared to walk. Ladies, please bring a pair of high heels; Wear a minimal amount of make-up or no make-up; No excessive piercing or tattoos; Please avoid baggy clothing, we need to see your figure/body; For those who would like to be considered for the designer swimwear or lingerie segment, please wear a two-piece bathing suit (women) or swim trunks (men) underneath your clothes as you may be asked to walk in your bathing suit; We may ask to see your legs, arms, torso and upper back to see if you are able to wear open back gowns, low-cut garments, etc.; If you are under 18 years of age, your guardian must be present or you will not be able to audition; Please bring at least 5 comp cards or 5 of the same photos for designers to review; Be prepared to provide your TRUE current stats i.e. height (in bare feet), bust size, waist size, dress size, shoe size, etc.

All models will need to fill out a registration form ON-SITE on August 29th to be able to walk in Fashion Week Tampa Bay 2009. Your registration will be your signed waivers/releases which will be filled out on the day of the casting call.

And of course, if you have any questions, please e-mail model@fashionweektampabay.com. 

And that's all you need to know to show up and be a part of the 2nd annual Fashion Week Tampa Bay!  So, good luck everyone. 

Keep checking back here for more updates about this, and other Tampa Bay area events.  And we'll be bringing you more great things to do in Tampa Bay, so stay tuned!