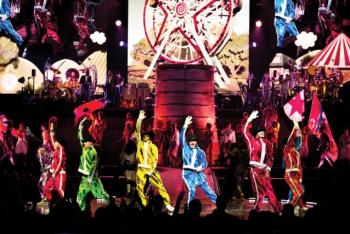 Woaah! Did anyone catch the return of Michael Jackson for his somewhat awesome, somewhat creepy hologram performance last night at the Billboard Music Awards?
The King of Pop apparently resurrected from the dead and performed the new hit "Slave to the Rhythm" from his posthumous album 'Xscape.' The audience went nuts when he did his famous moonwalk in front of a star-studded Las Vegas audience.   All in all, mouths dropped and so did the tears from some faces, but this most talked about performance is great timing.  This week Michael Jackson THE IMMORTAL World Tour coming to Tampa at the Tampa Bay Times Forum Tuesday, May 20 and Wednesday, May 21.

They can't promise there will be any hologram performances from MJ this week, but this electrifying musical tour is "thrilling" audiences across North America, Asia, Australia, New Zealand and the Middle East and now right here in Tampa for your viewing pleasure.
Created by Cirque du Soleil and directed by Jamie King, THE IMMORTAL World Tour is a departure from the company's previous touring shows.  Featuring 49 international dances, musicians, and acrobats, it is presented in a rock concert format that combines the excitement and innovation of Michael Jackson's music and choreography with Cirque du Soleil's unparalleled creativity.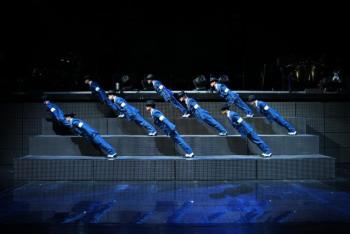 Tickets range from $50-$125 and show times are Tuesday, May 20 at 8:00 p.m. and Wednesday, May 21 at 8:00 p.m. For more information visit: http://www.tampabaytimesforum.com/events/detail/michael-jackson-the-immortal-world-tour
Coming up later this week and weekend…
CityPass Launches in Tampa Bay: Tuesday, May 20
Tampa Margarita Festival, Curtis Hixon Waterfront Park: Saturday, May 24, stay tuned and be sure to follow us on twitter @VisitTampaBay for your chance to score FREE tickets this week!
Sunset Music Festival, Raymond James Stadium: Saturday, May 24 and Sunday, May 25