Tampa Bay is filled with people who make it their job to help visitors have a good time and make great memories during their stay here. Some of them work in the spotlight, having daily interactions with visitors. Others work behind the scenes, making sure you experience the best visit you can. Either way, take a moment and thank them for their efforts. They're doing it for you.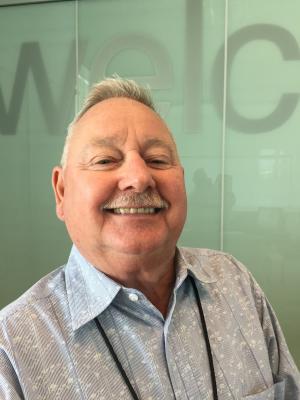 Tom Aue
Concierge, Front desk manager
Tampa Museum of Art
Visit the Tampa Museum of Art, and Tom Aue will be one of the first people you'll meet. The Indianapolis native moved to Tampa Bay 15 years ago. He has worked at the museum for seven years, mostly recently on the concierge/ticket desk, where he is the smiling public face of downtown's temple to fine arts. 
First off, how do you pronounce your last name: Like "awe."
Who's your hero and why? My parents. They instilled in me, a compassion for others, hard work and integrity, as well as enjoying life to the fullest
What do you do for fun or hobby? Boat, swim, read, travel. And I take my rescue greyhound for long walks downtown. His name is Buddy - his racing name was Hot Foot Happy.
Tell me about your job. What do you like about it? Everything – meeting and talking to guests, pointing out the restaurants located downtown, hotels, art venues, and current events. It's a fun job and I enjoy meeting and talking to people. Because of the cruises out of Tampa, we get a lot of people from Europe who are quite interested in Tampa. So I take time to give them a little history of Tampa.
What's the funniest thing that has happened to you on the job? One day a woman came in to visit the museum. I went through my list of do's and don'ts of the museum. She had a backpack on her chest instead of on her back, so I informed her that backpacks were not allowed. Without missing a beat, she took it off, turned it around and showed me her baby . We both had a good laugh about that.
What do you recommend your visitors do for fun when they come to Tampa Bay?  Personally, enjoy Ybor and I take my guests and/or family there at least once to see the area, and eat at one of the great restaurants there.