Tampa Bay is filled with people who make it their job to help visitors have a good time and make great memories during their stay here. Some of them work in the spotlight, having daily interactions with visitors. Others work behind the scenes, making sure you experience the best visit you can. Either way, take a moment and thank them for their efforts. They're doing it for you.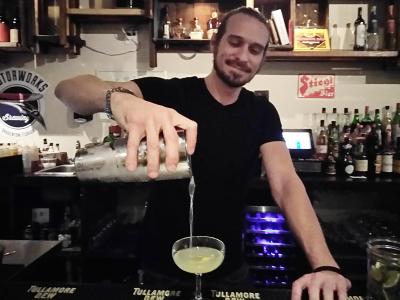 Justin Toomey
Lead Bartender
The Refinery
Justin Toomey found his way to Tampa Bay via Flint, Michigan, and Brooklyn. Today he is the lead bartender at The Refinery, one of the hippest of the happening places in hipster haven Seminole Heights. Belly up to the The Refinery bar with the locals (Tuesday is Trivia Night) and ask Justin to make you his favorite -- maybe that one with the egg whites. 
How long have you lived in Tampa Bay? 2.5 years
What brought you to Tampa Bay? New York was too much, too expensive. My girlfriend is from here. We moved here just to check it out. I thought we'd be here six months then move on to somewhere else. But it turned out Tampa Bay was just what I was looking for.
Who's your hero and why? My oldest brother, Nelson, started life in the wrong way, pulled it together and now has seven children and is a great father.
What do you do for fun or hobby? Paint and draw.
Tell me about your job. How long have you done it? About 13 years.
What do you like about it? The people -- they love the bartender. We control all the booze! But, also, we have a ton of regulars. In New York, the crowd is always different -- people are always chasing the next new thing.
What's something people don't know about it? Egg whites.
Egg Whites? When you're making a classic cocktail like a whisky sour, egg whites added to the shaking process make it very smooth. It's very common in New York and other places, but people are kind of turned off by the idea here. And, yes, I crack the egg in front of them. You have to.
What to you recommend your visitors do for fun when they come to Tampa Bay? Roller coasters at Busch Gardens