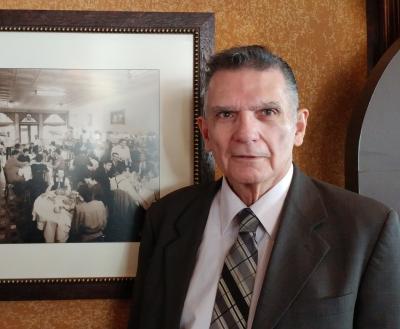 Tampa Bay is filled with people who make it their job to help visitors have a good time and make great memories during their stay here. Some of them work in the spotlight, having daily interactions with visitors. Others work behind the scenes, making sure you experience the best visit you can. Either way, take a moment and thank them for their efforts. They're doing it for you.
George Guito
General Manager
Columbia Restaurant
As George Guito tells it, the Columbia Restaurant "saved my life." Guito was 15 in 1962 and headed the wrong way when he met Cesar Gonzmart, owner of the landmark restaurant in the heart of Ybor City.
Gonzmart put Guito to work cleaning up. Fifty-five years later, Guito still calls the Columbia his home. Over the years, he has worked nearly every job the restaurant has. So today he works for Cesar Gonzmart's sons as the restaurant's general manager.
But it almost didn't happen. At first, Cesar thought George was too young to work. But George begged him to give him a chance. He was paid $35 as a "porter" to mop floors and clean bathrooms six days a week.  Guito became a busboy before long, and worked odd jobs at the restaurant. Cesar returned his loyalty that found a way to reward George and the restaurant: He paid for Guito to attend butcher school. Guito began cutting all the meat for the kitchen. 
While working in the kitchen, he learned how to buy produce and supplies, and to cook. When the chef retired, he temporarily took on the cooking. Over the years, he has installed dishwashers, wired the computers, fixed the fountain when it flooded and hung the chandelier. He has worked every job in the restaurant except tending bar and performing in the nightly flamenco dance shows. Today George knows how to cook everything on the award-winning restaurant's menu.  At his home in West Tampa, paella is his signature dish.
In 1992, as Cesar Gonzmart was dying of pancreatic cancer, he insisted that George, who he had practically raised as his own son, become general manager of the Columbia Ybor City. And that's where you can find George today.  His nickname is "The Mayor of Ybor City."