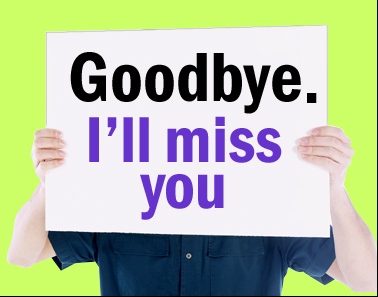 I am sad to say that this will be my last blog post on the Tampa Bay & Company Meetings & Conventions blog page. Tomorrow is my last day here, as I have decided to try out an opportunity at an interactive marketing company here in Tampa. Although I am extremely excited about this new adventure, I am also very sad to go... 
One of my most favorite parts of this job has been writing blog posts for the Sales Department. I have experienced a lot of great events and through my researching and writing, I've learned so much about this amazing city that I call home. I feel very lucky to have had this opportunity and I've enjoyed every minute of it. 
So now I am passing the torch on to my four TB&C Sales buds: Cristina, Heather, Maria and Linda. They will be working hard to continue to bring you the most up-to-date Tampa Bay meetings and conventions news. So keep checking back just as you have been, and once again.... Thanks for stopping by!!!!
Megan :)