Hello everyone, Catherina Jepsen here with a big announcement! Who's the lucky bride? Meet the winner of Sheraton Suites Tampa Westshore Wedding Giveaway! 
The brand new beautiful, multi-million dollar renovated
Sheraton Suites Tampa Airport Westshore
just keeps getting better! The hotel selected the lucky bride and groom for their wedding giveaway on Valentines Day.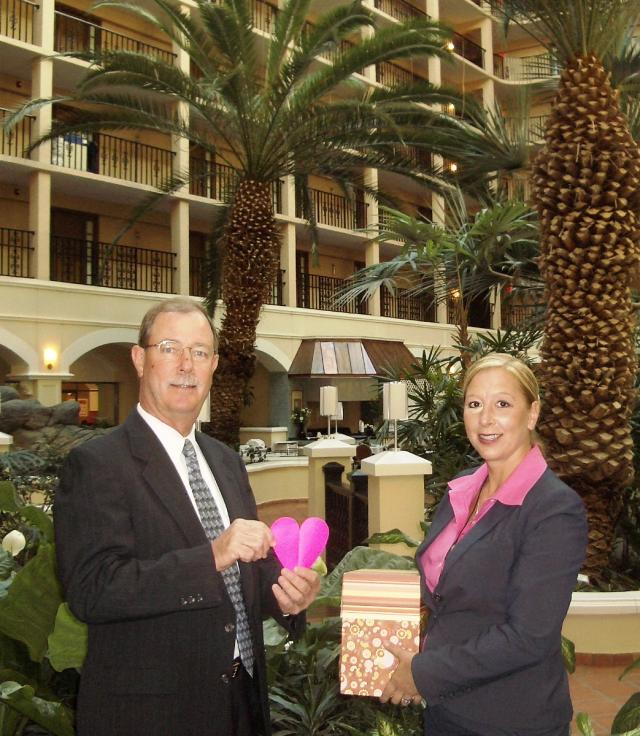 Bride, Kathi Padilla and Groom, Harrison Sumerall, from Tampa, Florida won the fabulous $5,000 wedding giveaway. Bride and Groom were so appreciative for their gift and truly happy with the relief of financial help towards their dream wedding on
April 3, 2010.
Both bride and groom are active military and stationed in two different states. I was so excited to have picked such a deserving and appreciative couple!
On April 3, 2010, the big day will be shared with their loved ones at the beautiful Sheraton Suites Tampa, in the largest tropical atriums in the area.
The beautiful hotel offers a fantasyland feel, which creates a sense of drama, intimacy and romance. The luxury ballroom will provide the perfect setting for their wedding ceremony and reception.
Signing off now, but be sure to stay tuned in for more Sheraton Tampa Bay hotel updates! Congrats again to our winners!