How much can a single place squeeze into 31 days? Tampa Bay is about to find out.
We're leaping into action on February 29 then packing every day in March with excitement. Groove to nationally known musicians on four stages at the two-day Gasparilla Music Festival. Spend a week indulging your love of craft beer in Florida's hub for craft brewing. Build your bracket as the NCAA D1 Men's Basketball Tournament kicks off with Rounds 1 & 2 at Amalie Arena. And show your colors beneath the rainbow flag as Tampa Pride takes to the streets of Ybor City.
Along the way, you can take a trip to the 16th Century, explore the work of famous female photographers, get the kids excited about the favorite PAW Patrol characters, and bite into Busch Gardens® Tampa Bay's food and wine festival.
Chart your own course to adventure in Tampa Bay. Whichever way you choose, treasure awaits!
March 28
Tampa Pride
Conquer Tampa Bay with PRIDE when the nation's first LGBT pride festival of the year kicks off in historic Ybor City. The family-friendly parade begins at 9 a.m. and travels down Seventh Avenue, then becomes a neighborhood-wide party, with music, food and fund. Keep the party going as night falls at the many bars and businesses along Seventh Avenue.
LGBTea Party: Join the Florida Museum of Photographic Arts on March 24 to kick off Pride Week with a party and performance by Tampa City Ballet.
March 29
Cuban Sandwich Festival
Tampa Bay or Miami? Miami or Tampa Bay? When it comes to the Cuban sandwich, the friendly rivalry is intense and well-established. It comes to a head each year in Ybor City with when chefs from across Florida and around the world put their best Cubans forward for the judges. History tells us the Cuban sandwich was invented in the 1890s in Ybor City to feed thousands of Cuban workers who made Tampa Bay the Cigar Capital of the World. Since then, the Cuban sandwich has traveled the world, taking on new dimensions along the way. It even inspired the Tampa Sandwich Bar in South Korea! 
Through March 29
​Bay Area Renaissance Festival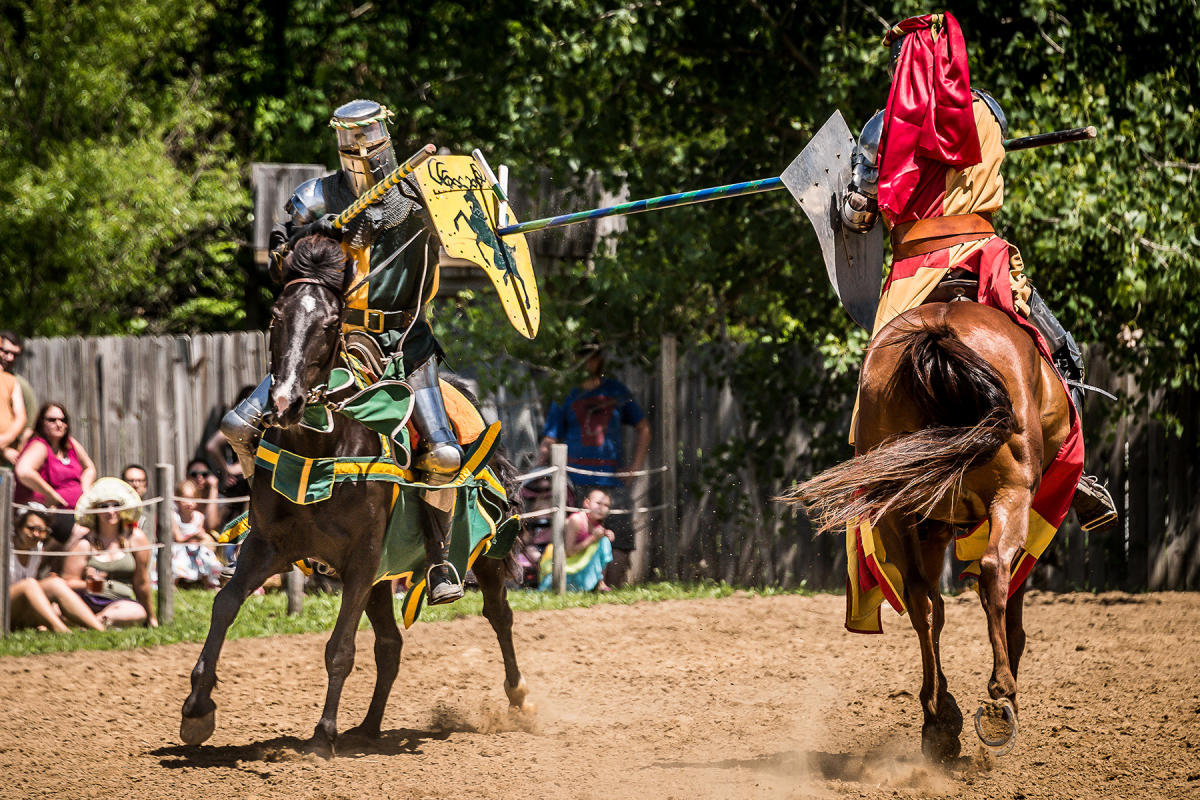 'Zounds! Step back in time when the rogues and royalty from the 16th Century claim their own corner of Tampa Bay with an amazing mix of experiences and crafts. Watch death-defying feats by acrobats. Cheer your favorite knight during the joust. Grab a turkey leg for lunch. It's a family-friendly Wayback Machine! RenFest runs through March 29.
March 6-15
Tampa Bay Beer Week
Beer goes with Tampa Bay like sunshine and hand-rolled cigars. Florida's first commercial brewery opened here in 1896. Today, Tampa Bay is the home of legendary Cigar City -- ranked among the best in the world – and dozens of other fantastic breweries in Tampa Bay, a collection that has earned Tampa Bay its position as Florida's hub for all things craft beer. During Tampa Bay Beer Week, craft beer fans will find eight days of Florida's Most pint-worthy pours, tap takeovers, and more than enough unique creations, all celebrating the booming business of craft brewing in Tampa Bay.
ZooTampa at Lowry Park gets into the spirit with Zoo Brews on March 7.
The week includes Hunahpu's Day March 13 at Amalie Arena celebrating the once-a-year release of the brewery's most sought-after beer.
Through May 31
Dinos Alive! at ZooTampa
Extinction is soooo 65 million years ago! Travel back to the Jurassic as ZooTampa at Lowry Park sets a pack of our prehistoric predecessors loose among the modern-day animals the zoo cares for every day. Meet more than 30 animated dinos. Play paleontologist and dig for your own dino bones in the fossil pit. Dinos Alive! is included with regular zoo admission.
Feb 22-March 24
Spring Training
Sure as the turning of the seasons (as in Hockey Season, Football Season and Baseball Season), Spring Training brings the Boys of Summer to Tampa Bay every year. Whether you're rooting for the hometown Tampa Bay Rays, the New York Yankees or another Grapefruit League team, get your scorecards ready for four more weeks in the sun and find special Spring Training hotel packages for your stay. Spring Training runs through March 24. Opening day is March 26.
March 13-15
"Jersey Boys" at the Straz Center
The beloved story of four guys from New Jersey whose harmonies make them an international singing sensation comes to the David A. Straz Jr. Center for the Performing Arts as part of this year's Broadway Season. Featuring legendary hits "Sherry," "Big Girls Don't Cry" and "December, 1963 (Oh What a Night)."
March 14
St. Patrick's Day Celebration
Put down that Cuban sandwich (just this once) and pick up some corned beef and cabbage. Tampa Bay wears the green as a WalletHub Top 10 cities to celebrate St. Paddy's Day -- from the Hillsborough River (dyed with environmentally safe coloring) to the Irish bars along Howard Avenue. This year, we'll have an extra touch of Blarney beneath the thatched roof of the Four Green Fields Irish pub at Curtis Hixon Waterfront Park in the heart of downtown. Join a piece of authentic Tampa Bay history with the Rough Riders St. Patrick's Day parade down Seventh Avenue in Ybor City.
March 7-8
Gasparilla Music Festival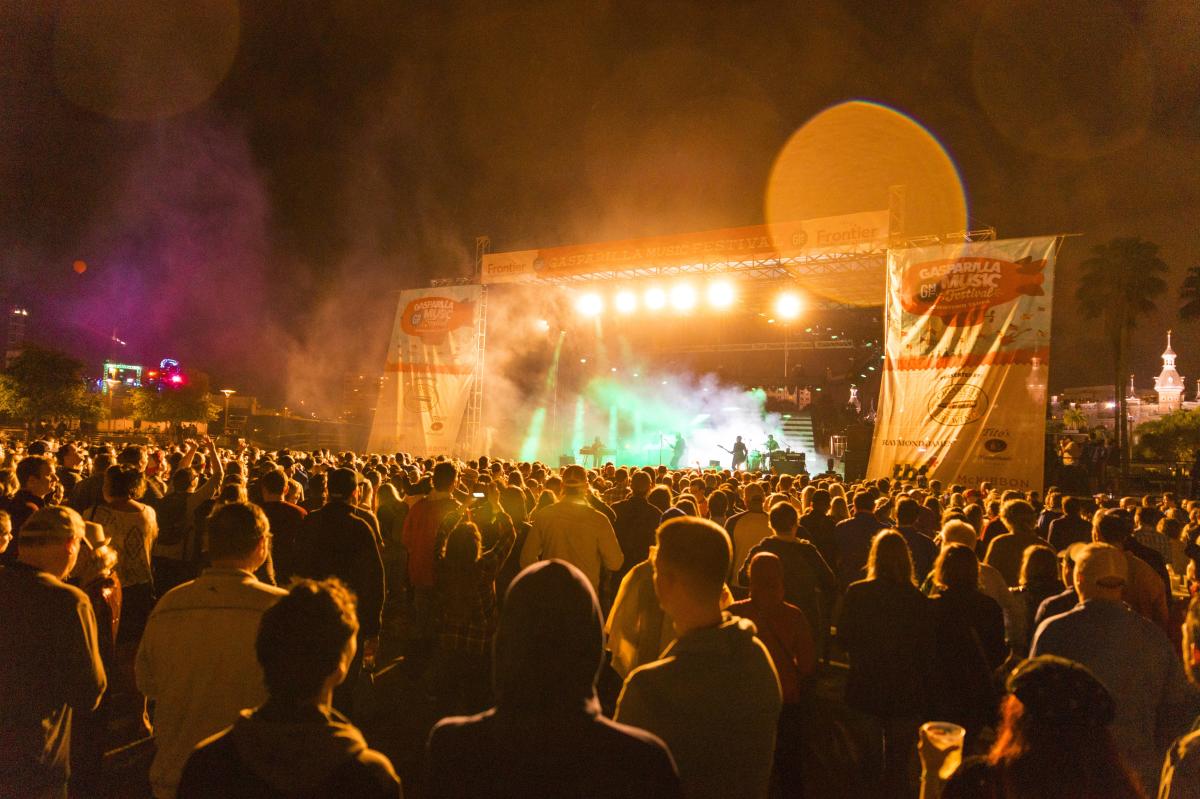 De La Soul, Brandi Carlile, and Portugal.The Man headline a roster of national and regional acts that take to stages at Curtis Hixon Waterfront Park during the Gasparilla Music Festival. Voted as "Best Festival in Tampa Bay," GMF is a non-profit organization benefiting local youth music programs and art education. Previous festivals have starred The Roots, Erykah Badu, Modest Mouse, and The Flaming Lips. 
March 18-21
Florida State Thespian Society Festival
First of all, this is not your normal festival. There's no big stage and no hand stamps. What you will find is thousands of high school performers enthusiastically holding impromptu performances all over downtown. They'll be singing a capella on the street corners or improving their way to their next event. Much of the action happens in and around the Tampa Convention Center, Tampa Riverwalk, and the historic Tampa Theatre. Enjoy the performances and keep an eye out for tomorrow's stars!
February 29-March 1
Gasparilla Festival of the Arts
For 50 years now, the Gasparilla Festival of the Arts has brought together artists from across the world and a multitude of media to celebrate both visual and performing arts. This year's juried festival brings you over 230 artists that will light up newly reconstructed Julian B. Lane Riverfront Park with a museum's worth of variety and works, from photography and glass art to wood sculptures, jewelry, pottery, and more. The festival runs 9 a.m.-6 p.m. Saturday, and 10 a.m. - 5 p.m. 
Through May 24
100 Years of Art
Tampa Museum of Art celebrates its 100th anniversary in 2020 and for Women's History Month brings together some of the 20th Century's most famous female photographers during the exhibition Modern Women: Modern Vision. The exhibit features photographic works by photographers such as Diane Arbus, Cindy Sherman, and Great Depression documentarian Margaret Bourke-White. March also includes the Next Generation High School Art competition, featuring upcoming young local artists.
PHOTO GALLERY
A CLOSER LOOK
Check out some of our favorite shots from locals and visitors.